Cerro de la Cruz an Iberian settlement
Cerro de la Cruz is an Iberian settlement in Almedinilla, Cordoba province, Andalucia occupied between the 3rd and 2nd centuries BC
By Nick Nutter | Updated 14 Sep 2022 | Córdoba | Places To Go | Login to add to YOUR Favourites
or Read Later
This article has been visited 4,395 times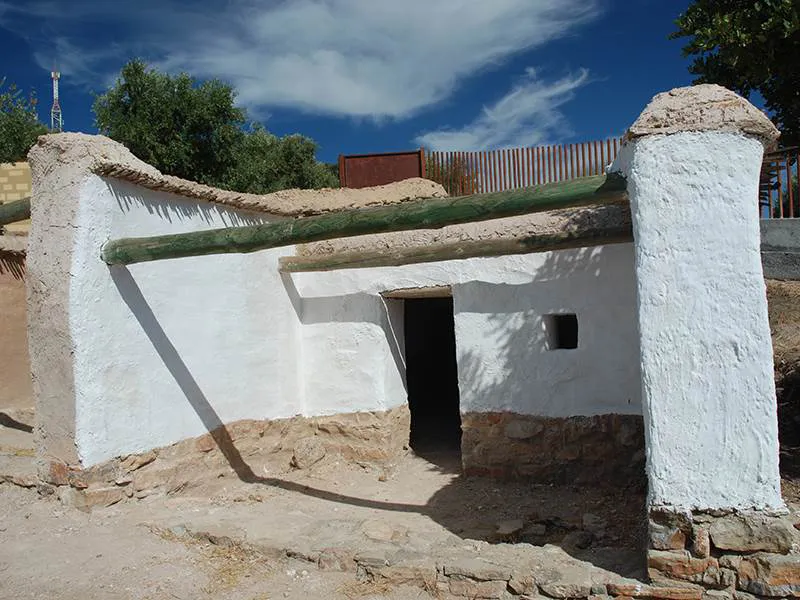 Iberian house
Overlooking the town of Almedinilla in Cordoba province, Andalucia, is one of the very few Iberian settlements dating from the 3rd century BC, towards the end of the Iberian era. Cerro de la Cruz is purely Iberian, as opposed to Ibero-Roman. The Romans decided they would establish their settlement in the valley, where Almedinilla is today. As such Cerro de la Cruz gives us a good idea of how the Iberians lived.
Almedinilla style Falcata
The site occupies about 50,000 square metres on the side of a steep hill. It is arranged in stepped terraces excavated into the bedrock. Buildings were built on a stone plinth with walls of adobe bricks or mud. Small openings were left to serve as windows. Some of the buildings had a second storey supported on wooden beams. The roofs were beams supporting thatch or branches, cemented together with mud. The archetypical Iberian settlement is known as an oppidum or oppida and would have a fortified wall with entrance to the settlement via a gate. To date there is no sign of such fortifications at Cerro de la Cruz.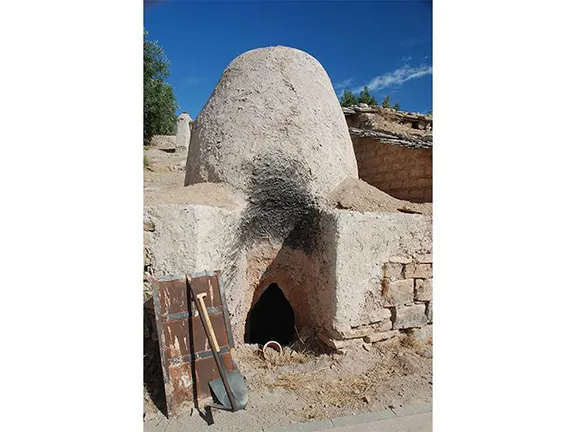 Iberian ceramics kiln
Buildings served different purposes. At Cerro de la Cruz it has been possible to identify warehouses, workshops, flour mills and cisterns as well as habitations. Whilst the majority of the excavated site has been left as is, part has been authentically reconstructed. You can enter living spaces, craft workshops and see an original two stage clay oven used to fire ceramics. The two level oven was an innovation introduced by the Phoenicians about 900 BC.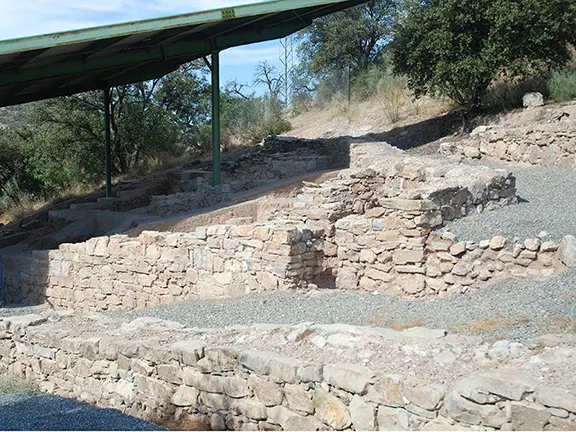 Cerro de la Cruz
Nearby is an Iberian necropolis that cannot be visited because its exact location is no longer known. However, some of the artefacts have been preserved in the museum at Almedinilla. Over 250 Iberian graves were found in the late 19th century. Grave goods included falcatas, spears, daggers and arrowheads. Some of the falcattas are in excellent condition and of a distinctive design that earns them the title of 'Almedinilla types'.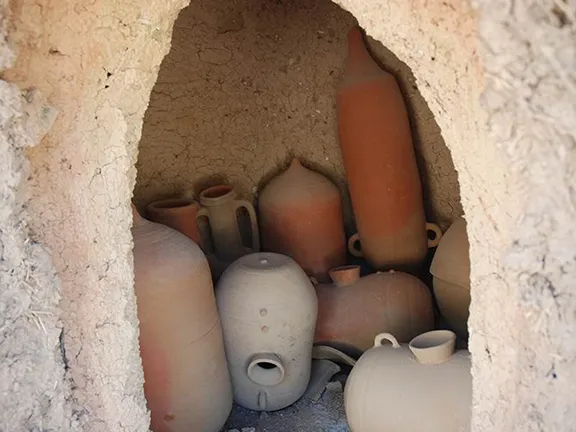 Iberian ceramics kiln
Cerro de la Cruz was only occupied until the end of the 2nd century BC. A thick layer of ash covering the settlement from this period indicates the fire was deliberate. It may have occurred as a result of, and at the end of, the Lusitanian revolts against Roman power in Hispania Ulterior (159 – 139 BC).
Iberian craft shop
Note: This article may contain affiliate/compensated links. That means that if you book through our link, we may earn a small commission (at no extra cost to you). For full information, please see our disclaimer here.
---
Do not miss visiting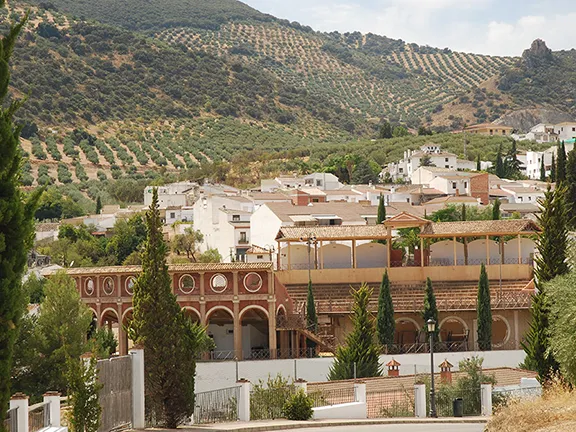 Almedinilla
Places to go in Almedinilla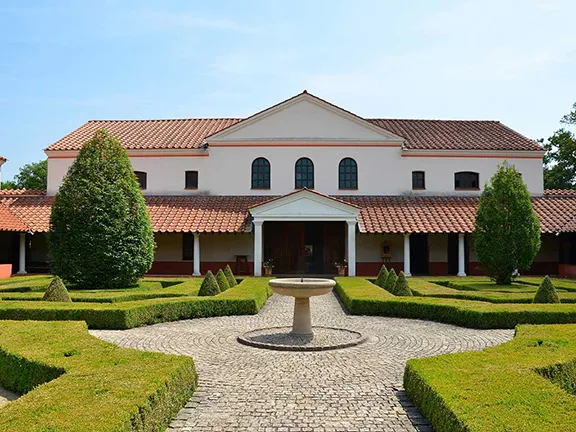 Villa Romano - El Ruedo
Next in the Iberians In Andalucia series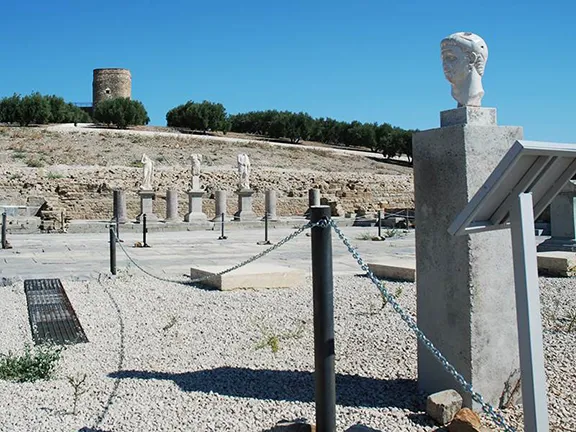 Torreparedones Archaeological Park
Los Castellones de Ceal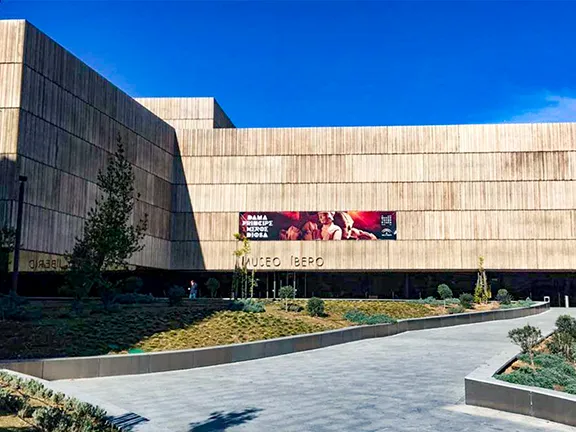 Museo Íbero of Jaén
See the complete The Iberian Itinerary itinerary here
Next in the The Iberian Itinerary Itinerary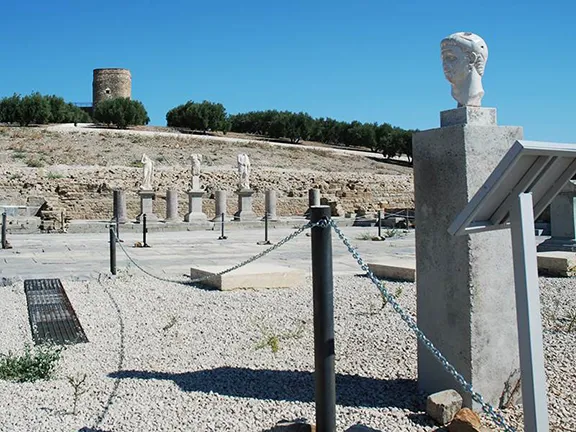 Torreparedones Archaeological Park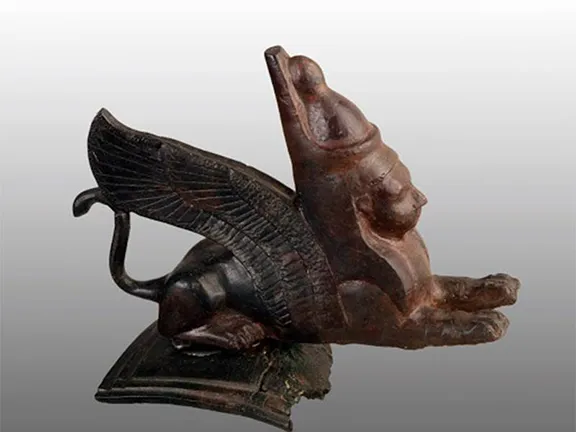 Cástulo an Ibero-Romano oppidum
Toya – an Iberian burial chamber
---