Feria del Caballo or Feria de Jerez (4th to 11th May 2024)
The Jerez Horse Fair also known as the Feria de Jerez, is an annual event that celebrates the rich equestrian and cultural heritage of Andalucia, Spain. Read on to learn more about this unique event, featuring flamenco dancing, horse shows, and traditional Andalucian cuisine.
By Nick Nutter | Updated 20 Jul 2023 | Cádiz | Events | Login to add to YOUR Favourites
or Read Later
This article has been visited 19,311 times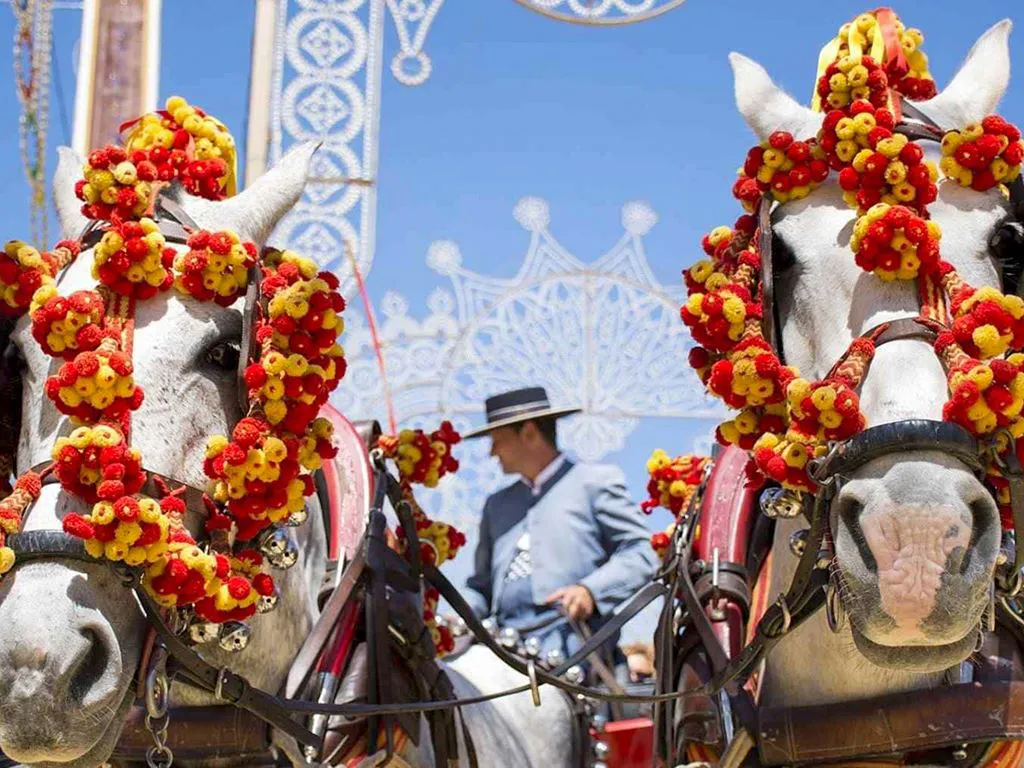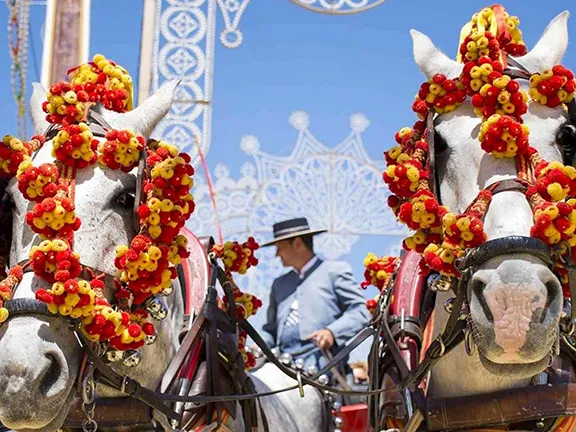 Feria del Caballo Jerez de la Frontera
Jerez Horse Fair 2024
The Feria del Caballo or horse fair, held annually in Jerez de la Frontera, is considered the best fair of its kind in the world. It is certainly the major event in the year in Jerez.
In 2023, it was held between the 6th and 13th May. In 2024, the Feria del Caballo in Jerez will be held from 4th to the 11th May 2024.
The Cabalgata at Jerez Horse Fair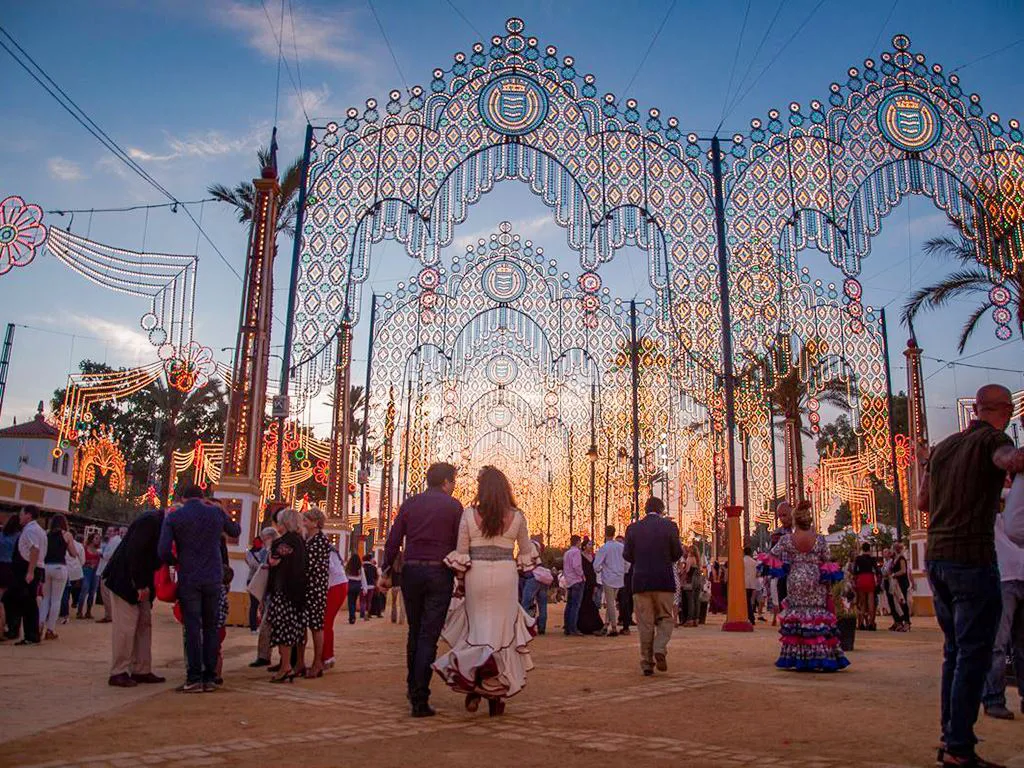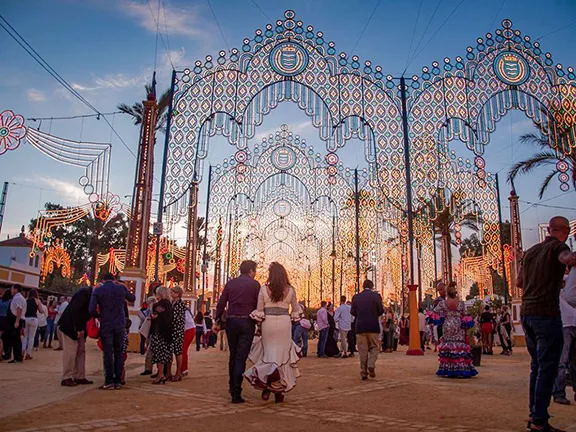 Feria del Caballo Jerez de la Frontera
The Jerez Horse Fair typically takes place during the first or second week of May and lasts for about a week. The fairgrounds are found near the city centre, and the festivities begin with a spectacular parade of horses and carriages, known as the Cabalgata, through the streets of Jerez. The parade features beautifully decorated carriages, flamenco dancers, and horsemen and women dressed in traditional Andalusian attire.
After the Cabalgata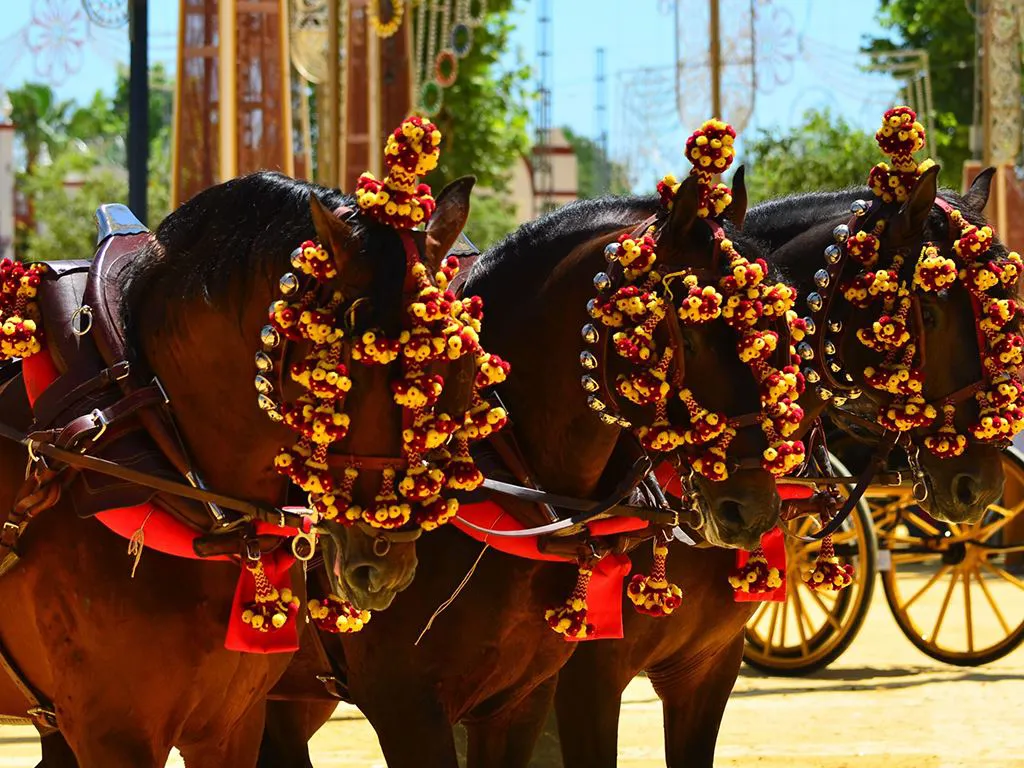 Feria del Caballo Jerez de la Frontera
Once the parade is over, the fair officially begins, and the fairgrounds come alive with the sound of music, laughter, and the clatter of horses' hooves. The fair is open to the public, and visitors can enjoy a wide range of equestrian events, including horse shows, dressage competitions, and carriage rides. There are also many food stalls, where visitors can sample traditional Andalusian cuisine, including tapas, seafood, and sherry, which is the local wine.
Horse Parade or Paseo de Caballos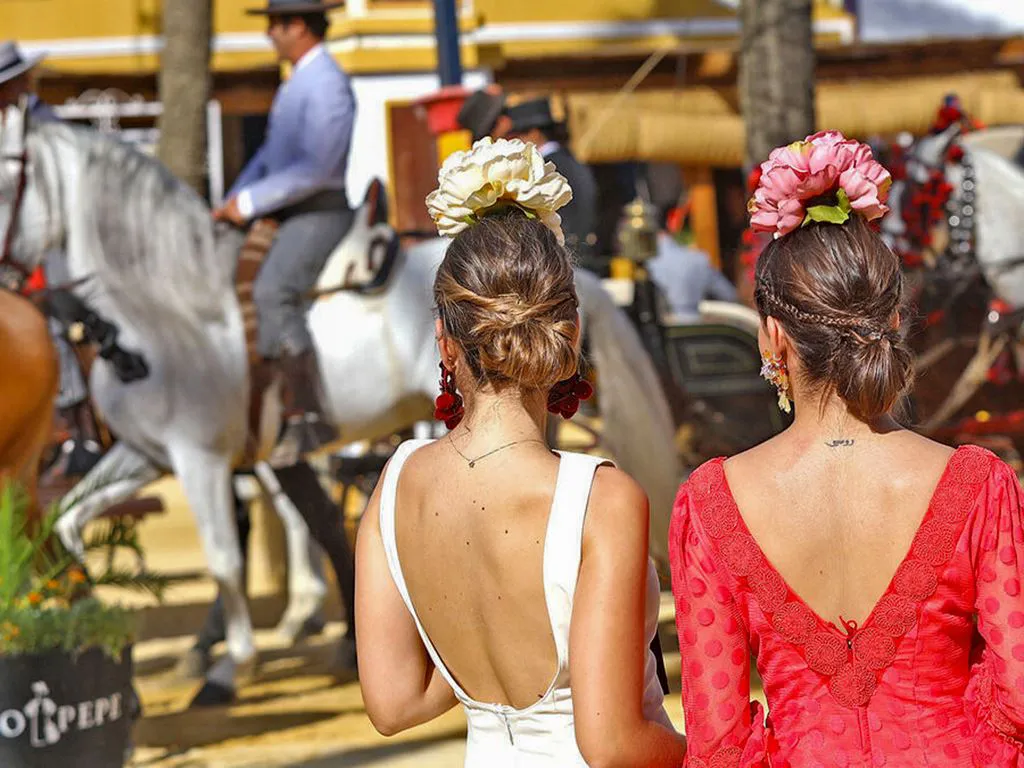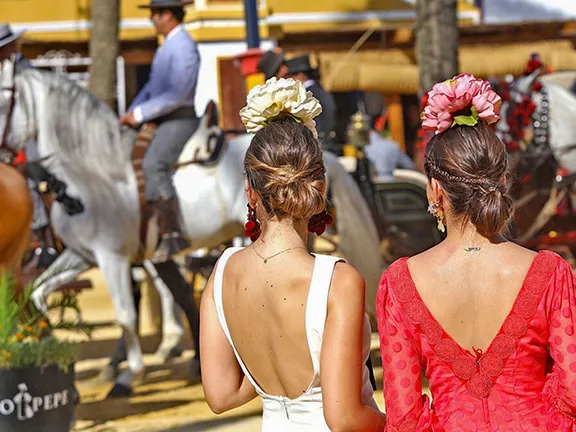 Feria del Caballo Jerez de la Frontera
One of the most popular events at the Jerez Horse Fair is the "Paseo de Caballos," or "Horse Parade," where horses and riders parade through the fairgrounds showing off their stunning attire. The horses are often adorned with intricate bridles, blankets, and plumes, and the riders wear traditional Andalusian costumes, complete with wide-brimmed hats, short jackets, and tight-fitting trousers.
Flamenco Dancing at Feria del Caballo
The Jerez Horse Fair is also famous for its flamenco dancing. Every night, visitors can watch spectacular flamenco performances by some of the best dancers in Spain. The dance is performed in a small arena, known as the "Casetas," and visitors can join in the dancing if they wish.
Feria del Caballo in Jerez is a 500-Year-Old Tradition
Normally held during the first two weeks of May, the Jerez horse fair, designated of International Tourist Interest, lasts a whole week. Its origin goes back 500 years when the fair was an annual event for horse traders.
Feria del Caballo location
The Feria del Caballo takes place in the González Hontoria Park, on Álvaro Domecq avenue and the statistics are staggering. Over 1 million lights illuminate the park, including 206 arches. Over 200 casitas (hospitality tents), all decorated with farolillos, coloured paper lanterns, are open to the general public.
Royal Andalusian School of Equestrian Art
As the name suggests the fair concentrates on the horse, with horses and riders from the Royal Andalusian School of Equestrian Art Foundation, based in Jerez de la Frontera taking a prominent role. Throughout the week there are equestrian events, competitions and exhibitions. A highlight of each day is the horse and carriage processions through the park from about 1.00pm until about 7.00pm.
Dia de Pensionista y Señoras
Traditionally, Monday is reserved as a retiree's day and discounts are made at attractions so that older people can take their grandchildren to them. Wednesday was, traditionally, reserved as a day for women. No matter which day you attend you will be presented with typical food of Jerez, concentrating on seafood and sherry. A plate of large prawns cooked a la plancha, sprinkled with salt and accompanied by a fino sherry is a treat not to be missed.
The Sherry Families of Jerez
Mentioning sherry, Jerez de la Frontera is renowned for its bodegas with famous names such as Domecq, Osborne and González Byass. The sherry families are a big part of the horse fair, each family having a casita and an elaborate carriage drawn by superbly coiffed horses, with all the members of the family dressed in traditional style.
The Jerez Horse Fair is a unique event that celebrates the rich equestrian and cultural heritage of Andalusia. It is an excellent opportunity to experience the beauty and grace of Andalusian horses and to immerse oneself in the colourful traditions of this region of Spain.
Whether you are a horse lover, a flamenco enthusiast, or simply someone who enjoys a good party, the Jerez Horse Fair is an event that should not be missed. Not surprisingly, the Feria del Caballo in Jerez de la Frontera draws crowds from all over Andalucia, Spain and Europe.
More on Jerez de la Frontera
If you're in Jerez for the Feria del Caballo, we recommend exploring the rest of the city as well. Read our Jerez de la Frontera guide to discover the best things to see and do in the city. A great way to see the highlights is to take a Jerez history and art walking tour.
Where to Stay in Jerez de la Frontera
Hotels and apartments can get snapped up quickly in Jerez during festival periods so planning in advance is your best bet.
Here are some hotels to consider:
Or check out the latest deals in Jerez below.
Check dates of the Feria de Caballo
Note: This article may contain affiliate/compensated links. That means that if you book through our link, we may earn a small commission (at no extra cost to you). For full information, please see our disclaimer here.
---
More Events in Cádiz province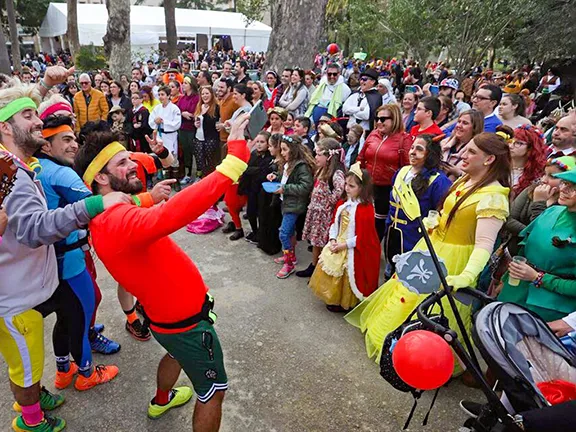 Algeciras Carnival 16th - 18th February 2024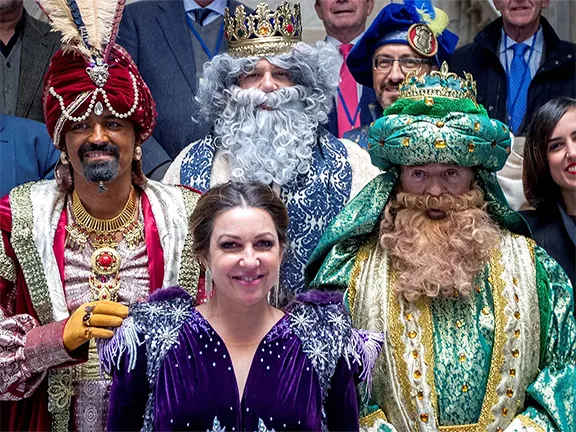 Three Kings Procession in Cádiz - 5th January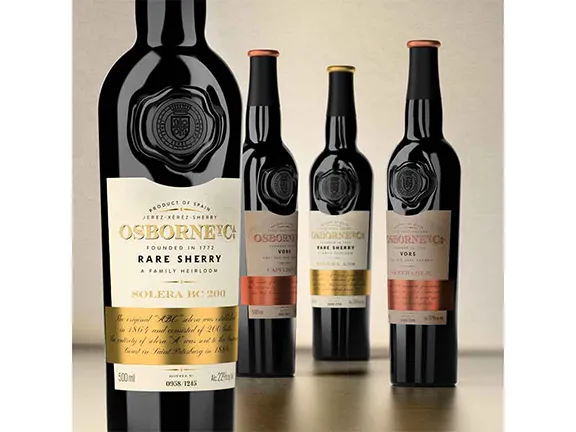 Jerez Wine Festival 2nd - 17th September 2023
---