Motocross
Motocross is a popular motorcycle racing sport in Andalucia
By Nick Nutter | Updated 5 Mar 2022 | Andalucia | Extreme Sports | Login to add to YOUR Favourites
or Read Later
This article has been visited 5,291 times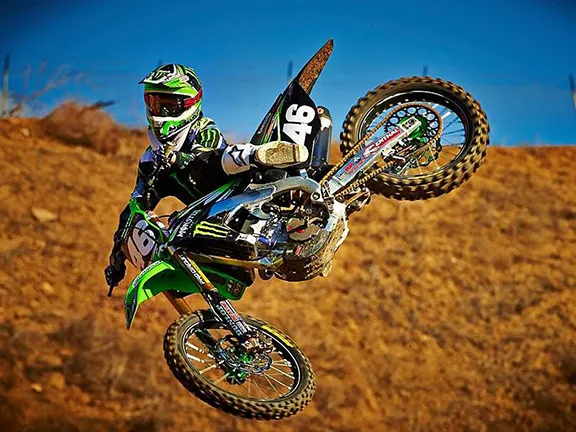 Motocross is a popular motorcycle racing sport in Andalucia. Riders compete on off-road courses using dirt bikes. Motocross was derived from motorcycle trials in the UK, by eliminating strict scoring and the delicate balancing aspects of trials. The objective of motocross racing is to simply complete a course in the fastest time possible. There are 18 official courses in Andalucia and hundreds of kilometres of mountain tracks that allow Mx riders.
The tracks used for motocross in Andalucia are specially designed with several ramps and turns. In each race, about 25 to 30 riders are allowed to take part. Races involve riding around the course for a fixed number of laps, where the rider to cross the finish line first is declared as the winner. Championship events have races in a heats format, where top riders qualify for the next round, until a final group of qualifiers are determined for the final race.
There are several major competitions conducted for the sport. The FIM Motocross World Championship is the most notable event for the sport that is conducted annually. The event features races for four classifications of motorcycle, and separate races are conducted for men and women. The other major competitions are AMA Motocross Championship, Motocross des Nations, and the British Motocross Championship, all of which are conducted annually, with races for multiple classifications, for both men and women.
Motocross Tracks in Almeria
Albox: Circuito Mx La Mina, Albox
Nijar: Ruescas Mx
Motocross Tracks in Cádiz
Sanlúcar de Barrameda: Also known as El Barrero Mx
Trebujena: Trebujina Motorland
Motocross Tracks in Córdoba
Almodóvar del Río: Circuito de MX El Pinillo
Belmez: Belmez Motocrosss Track
Cañete de las Torres: Also known as Los Palos
El Carpio: Mx El Carpio
Priego de Córdoba: Also known as El Arenal

Motocross Tracks in Granada
Hijar: Cúlar Mx Park
Motocross Tracks in Huelva
Valverde del Camino: Also known as Las Arenas
Motocross Tracks in Jaén
Jaén City: Mx Jaén
Motocross Tracks in Málaga
Alozaina: Also known as MX Los Valles
Cártama: Also known as Cártama Estacion
Casares: MX Casares
Motocross Tracks in Seville
Fuentes de Andalucía: Mx Fuentes de Andalucía
Guadaira: Mx Guadaira
Osuna: Also known as El Calvatio
Sports Derived from Motocross
Freestyle: Performing acrobatic stunts whilst jumping motocross bikes.
Supermoto: A test of riding skill on flat dirt, dirt obstacles and paved road.
Quad Motocross: A new sport in Andalucia. Riders tend to use mountain tracks rather than formal courses.
Supercross: The bikes are bigger and faster, the straights shorter and the jumps steeper.
Motocross Events, Notices and News
Note: This article may contain affiliate/compensated links. That means that if you book through our link, we may earn a small commission (at no extra cost to you). For full information, please see our disclaimer here.
---
More Extreme Sports in Andalucia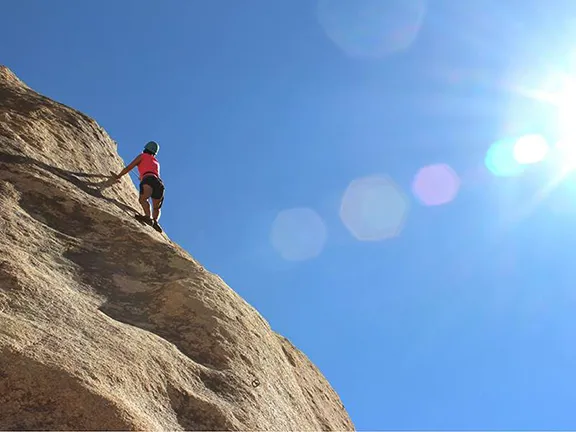 Climbing
Bungee Jumping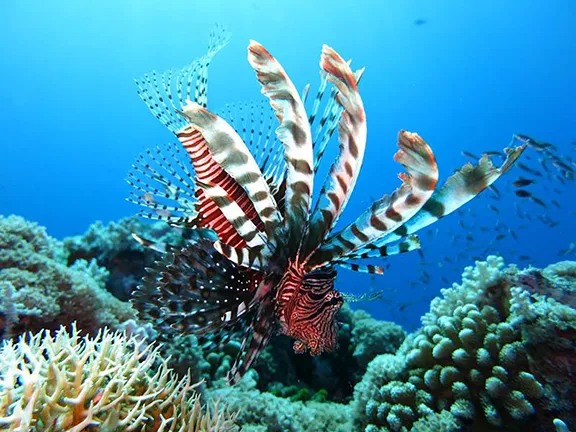 Scuba Diving and Snorkelling
---