Museum of Carmona
The museum of Carmona, in Seville province is particularly useful for the Tartessian, Carthaginian and Roman history of Andalucia
By Nick Nutter | Updated 8 Sep 2022 | Seville | Museums | Login to add to YOUR Favourites
or Read Later
This article has been visited 1,926 times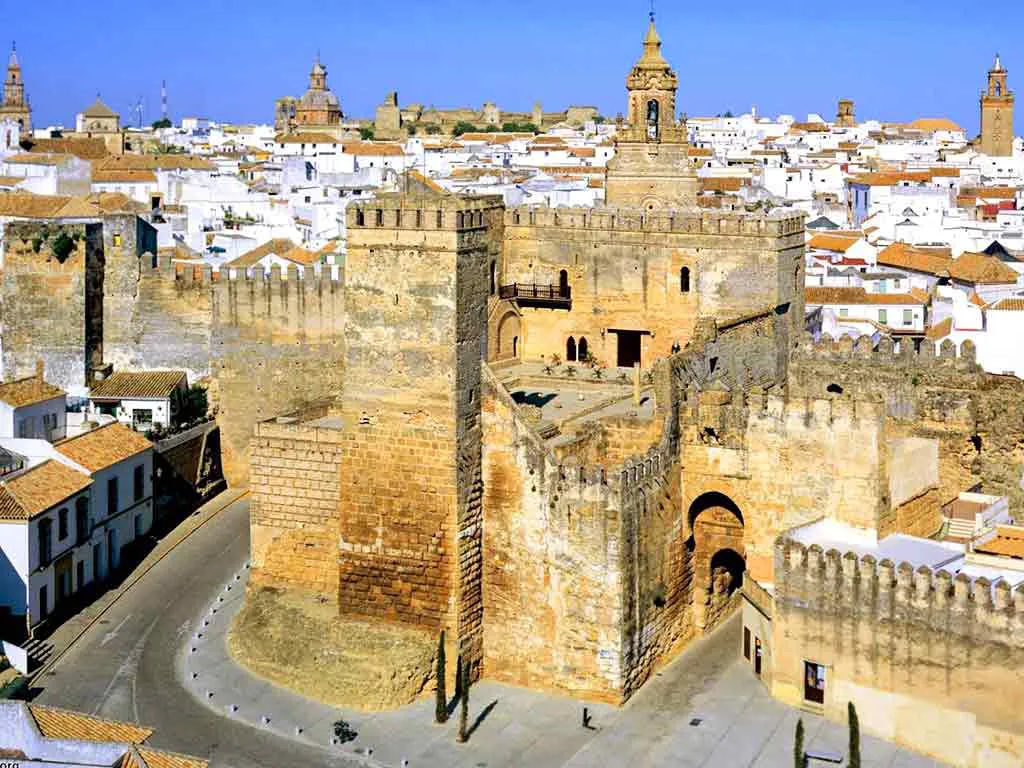 The Museum of Carmona is housed in the beautiful Casa Marqués de las Torres, a 16th century mansion, renovated in the 18th century.
The collections span a period from the Paleolithic until the modern day in a series of 14 rooms. The most important rooms look at the Tartessian, Carthaginian and Roman periods.
Tartessian Carmona
Tartessian Saltillo Vase
The Phoenicians were responsible for the so called 'orientalising' of the Tartessians, the native people of Carmona during the 8th century BC. It is they that gave the town its name, 'Car' in Phoenician means 'city'. Excavations carried out in the town, beneath the house of the Marquis of Saltillo, revealed two exquisite vases, the Saltillo vases, turned on a potter's wheel; a Phoenician introduction, and richly decorated in an eastern Mediterranean style.
Roman Carmona
Roman Mosaic
Excavations in Carmona revealed the size and importance of the town including the location of the baths, the forum, the theatre and the amphitheatre, the industrial and craft areas and the cemeteries. From this information and a wealth of artifacts, it was possible to construct a scale model of the town as it was during the Roman period.
Bust of Sevilia, Roman matriarch with tomb in the Roman Necropolis
Of note from this period is the torso and head of Serviliana, a Roman matriarch whose tomb is in the Roman Necropolis and the statue of an elephant found in the so called Elephant Tomb.
Later Periods
Elephant found in Tomb of the Elephant in the Roman Necropolis
Of the later periods, the Muslim occupation, Christian reconquest and subsequent Mediaeval period, there is little evidence. The town itself is a better historical record of this period with buildings ranging from the Mudejar style to the later Renaissance.
Note: This article may contain affiliate/compensated links. That means that if you book through our link, we may earn a small commission (at no extra cost to you). For full information, please see our disclaimer here.
---
Do not miss visiting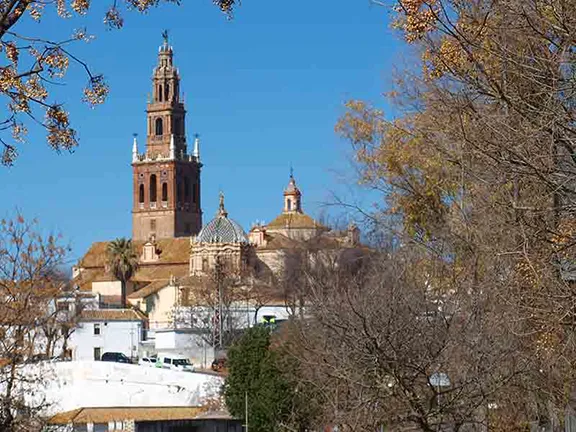 Carmona
Places to go in Carmona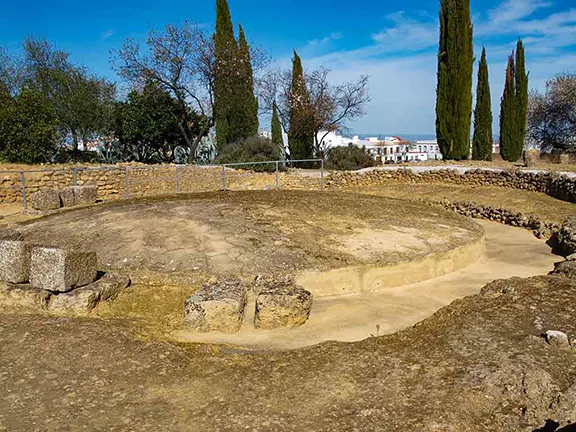 Roman Necropolis Carmona
---