San Juan de los Terreros, a Spanish coastal resort town on the Costa de Almeria
San Juan de los Terreros, a Spanish coastal resort town on the Costa de Almeria is renowned for the quality of its beaches
By Nick Nutter | Updated 21 Mar 2023 | Almería | Villages | Login to add to YOUR Favourites
or Read Later
This article has been visited 10,308 times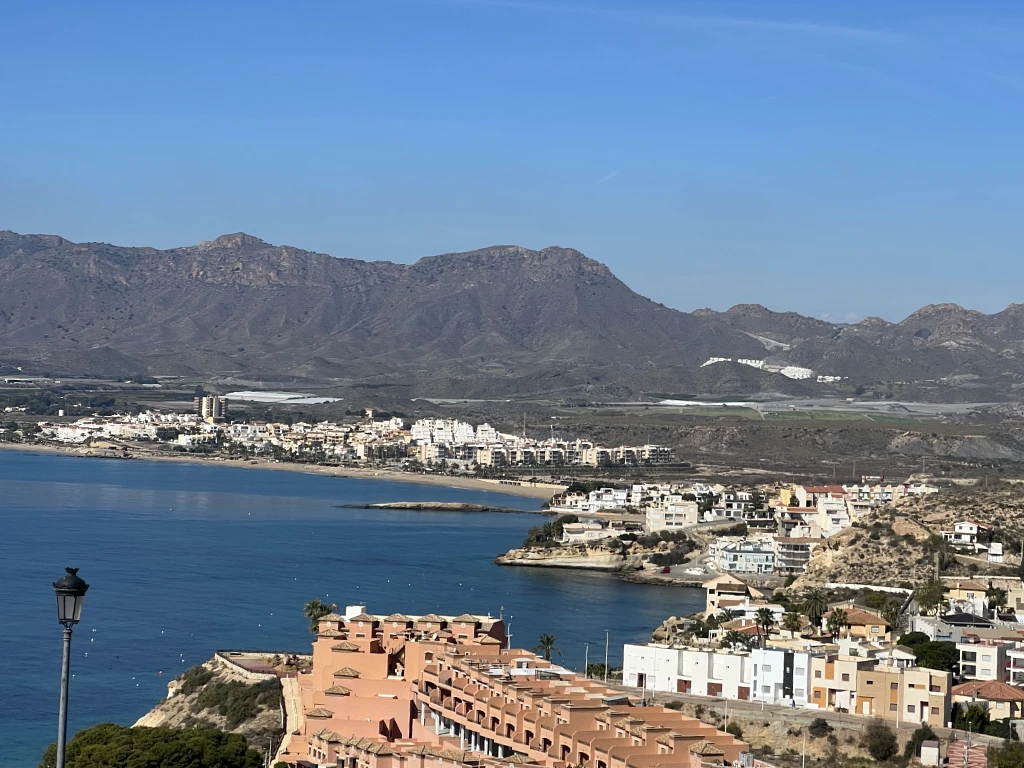 San Juan de los Terreros
Having discovered the Pulpi geode, people are now discovering other attractions of Pulpi itself, ones previously known only to locals and the few tourists who have discovered the area. Those that venture six kilometres, from Pulpi to the coastal seaside resort town of San Juan de los Terreros are always happily surprised.
Playa de Terreros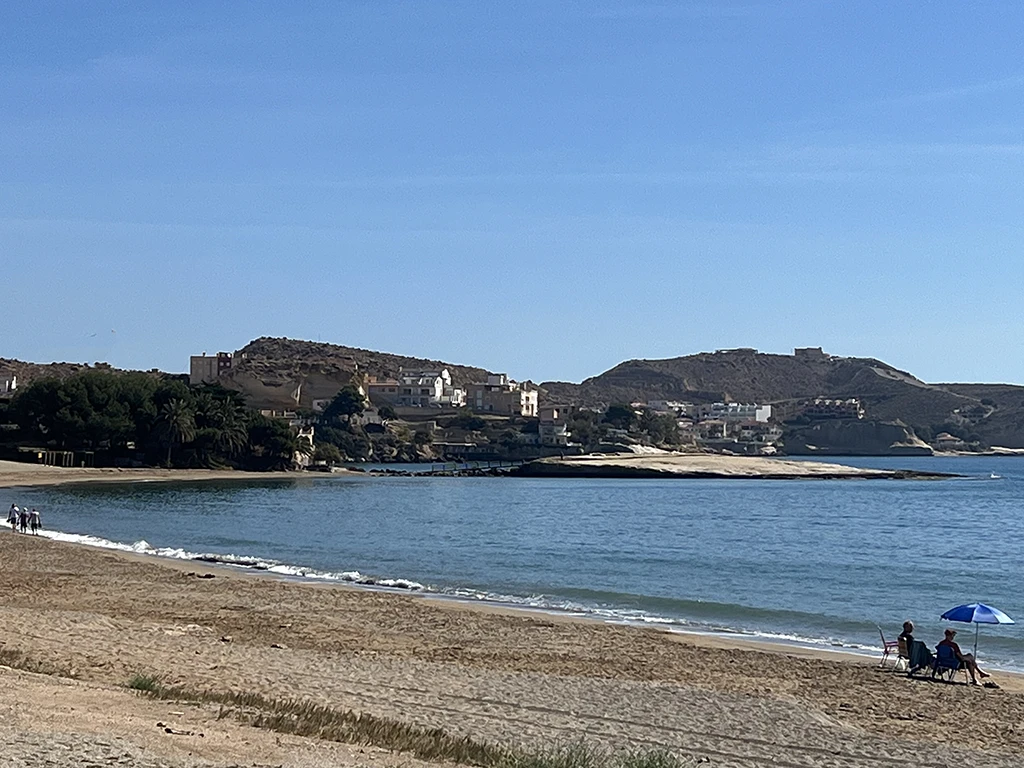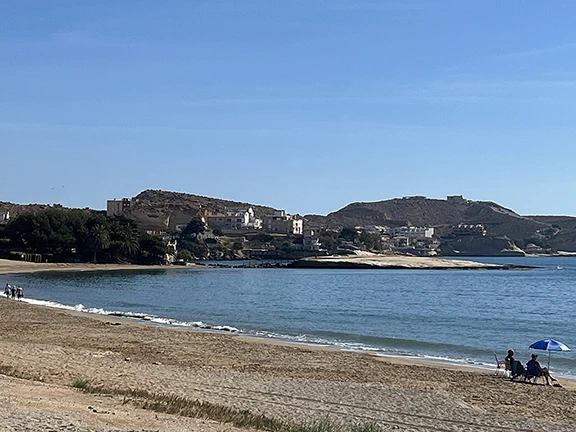 Playa de Terreros at San Juan de los Terreros
Salinas on the inland side of the paseo, indicate that the place was used by Phoenicians or Romans for producing salt. However, there is little else to show they were here. The Salinas, in use until the 1970s, have been preserved as a nature reserve and there is a pleasant 2-kilometre walk around them.
An 18th century fishing village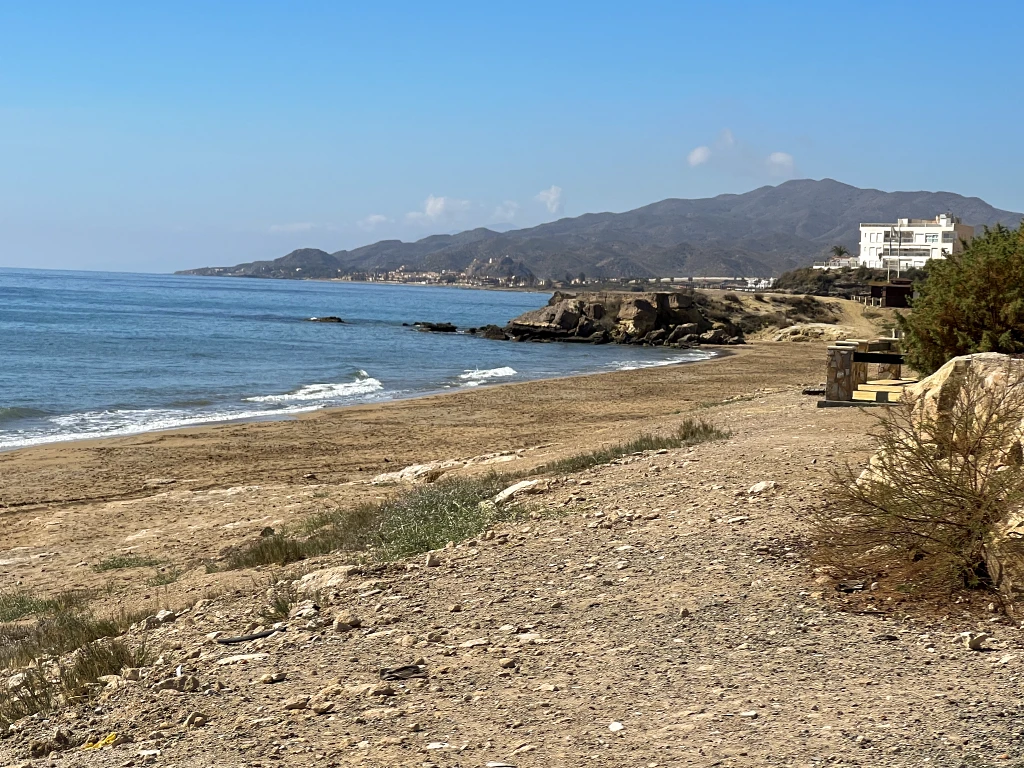 Looking towards Villaricos
San Juan de los Terreros as we know it today, started in the 18th century as a cluster of fishing cottages close to the castle. It has never had a harbour, the fishing boats are pulled up on to the beach. Today it caters strictly for the visitor. Chiringuitos and ice cream kiosks line the paseo, there are restaurants and bars, one night club, coffee shops and tapas bars. The majority of the tourist facilities close during the winter, leaving a handful for the few permanent residents.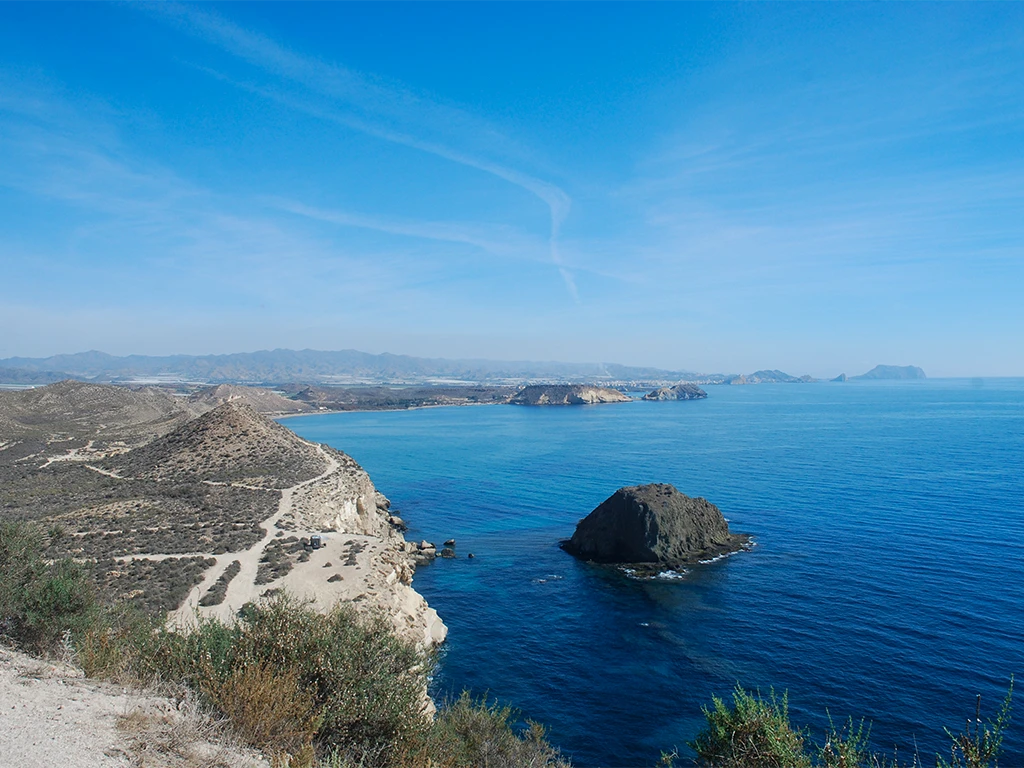 Looking towards Murcia
The town is mainly composed of low rise apartments and a handful of hotels.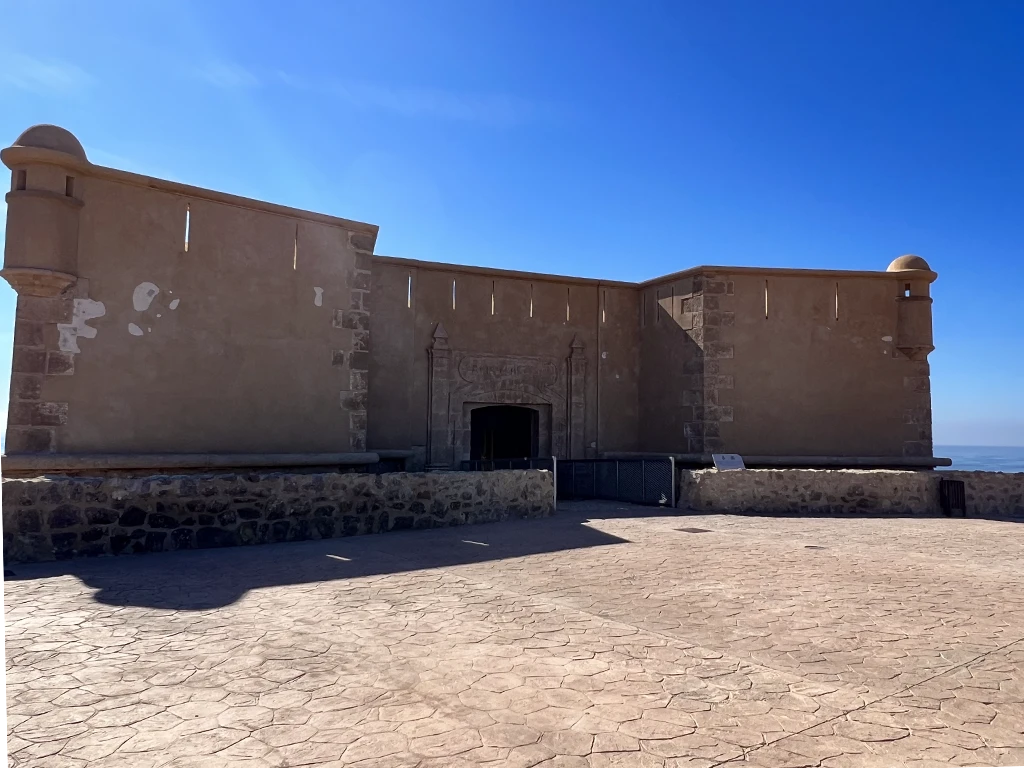 Castillo de San Juan de los Terreros
Offshore, rearing out of the crystal clear, blue, waters are two volcanic outcrops, Terreros and Negra, both composed of black basalt and havens for seabirds. Both have been declared National Monuments.
Beautiful beaches at San Juan de los Terreros
The attraction has to be the beaches. Pulpi municipality has 10 kilometres of shoreline and fourteen beaches. They vary from small sandy coves with pristine, clear water, ideal for diving and snorkelling, to long beaches for the sun worshippers and urban beaches backed by cafes and bars.
Los Cocedores (Cala Cerrada)
Los Cocedores
The easternmost beach, Los Cocedores, is a small fine grained golden sandy cove with wild, natural cliffs at either end complete with sandstone caves, that have in the recent past, been used as habitations. It is the last beach in Andalucia before entering the Murcia region. Officially with no facilities, summer visitors will find three chiringuitos.
Las Palmeras
The remote beach of Las Palmeras is in the estuary of a rambla.
Mar Serena
Mar Serena is so named for the sheltered serenity of its waters, great for kids.
Los Nardos
Los Nardos is a fossil beach, an ancient shoreline that is now raised above sea level. It is also the best-conserved beach in eastern Almeria.
And so it goes on, beaches to cater for every taste.
Castillo de San Juan de los Terreros
Although Pulpi has been inhabited since prehistoric times there is little to show. There is some evidence of Neolithic occupation in the caves at Los Cocedores, the remains of a Roman villa at Benzal, five kilometres north west of Pulpi town and the Moors left a Noria, a device for supplying water to smallholdings in the area, on Los Palmeras beach. Plagued by repeated raids by Barbary pirates, the population remained thin on the ground until the 18th century when the castle at San Juan de los Terreros was built as a lookout and to help defend the coast. The castle, built in 1764, is the oldest building in Pulpi. It is one of the coastal fortifications initiated by Carlos III. Today it is a 'Centre for Andalucian Coastal Interpretation'. It also houses the virtual tour of Mina Rica, the mine in which the Pulpi geode was found.
Note: This article may contain affiliate/compensated links. That means that if you book through our link, we may earn a small commission (at no extra cost to you). For full information, please see our disclaimer here.
---
Places near Pulpi municipality
Pulpi
Places to go in Pulpi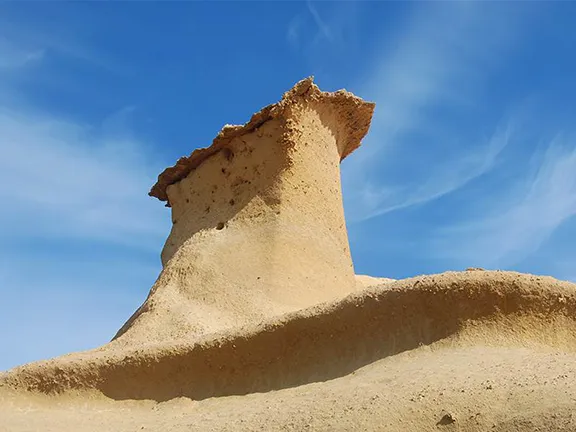 Playa de los Cocedores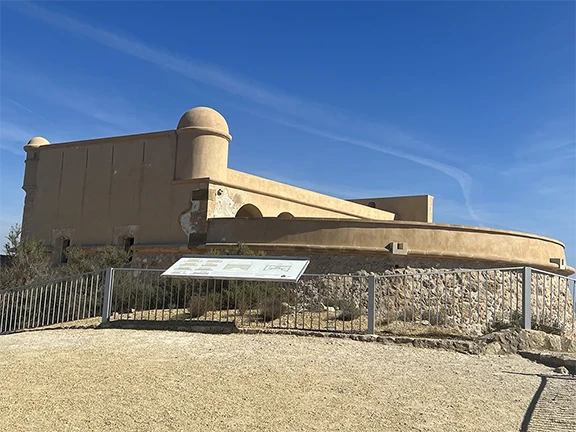 Batería de San Juan de Terreros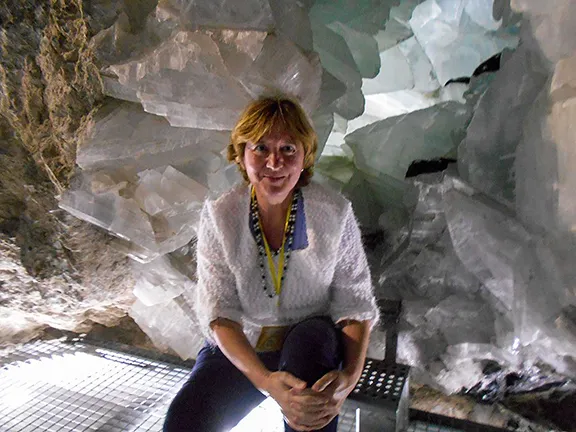 Pulpi Geode
---