Tower of Homage
Tower of Homage, a 14th century Moorish tower on Gibraltar, the only defensive construction made by the Marinid dynasty in the Iberian Peninsula
By Nick Nutter | Updated 15 Mar 2022 | Gibraltar | Places To Go | Login to add to YOUR Favourites
or Read Later
This article has been visited 4,520 times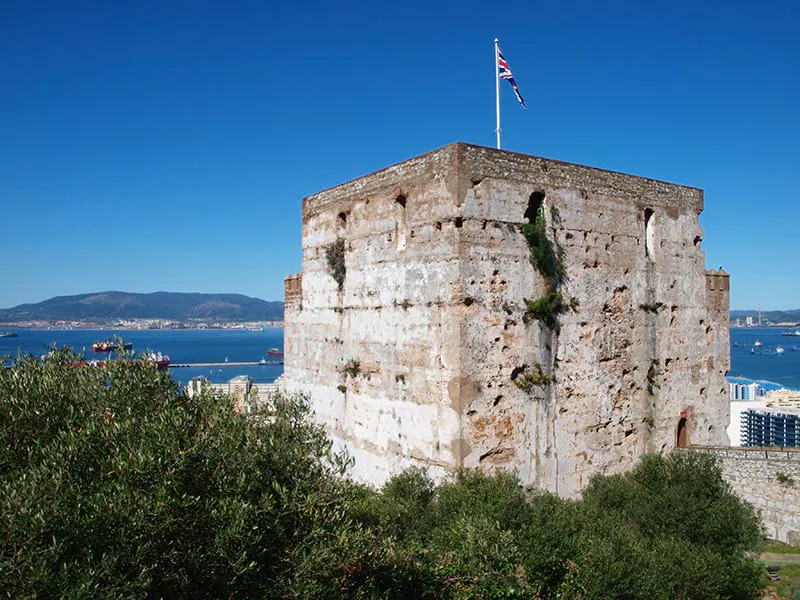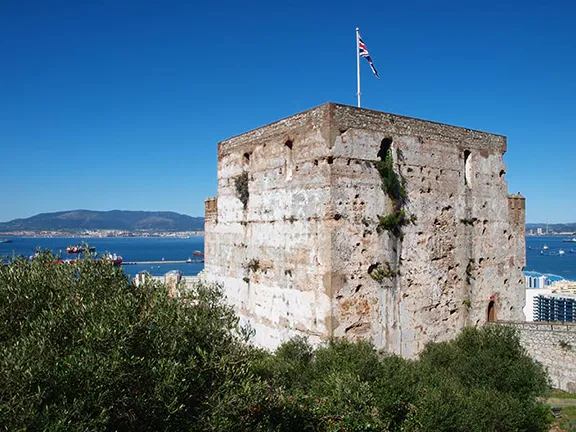 Tower of Homage Gibraltar
As you cross the frontier and head across the airfield at Gibraltar towards the town, facing you is a most imposing edifice, a square stone tower with old walls descending towards the town. What you are seeing is the Tower of Homage, part of a castle complex that dates to the 14th century.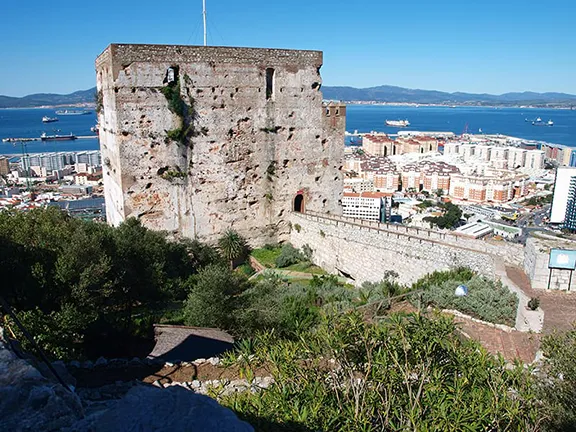 Homage Tower from the East
The original tower that stood in that position was built by the Muslims after 1106 AD when Gibraltar was part of al-Andalus and destroyed in 1333 AD when the Christian forces of the kingdom of Castile and the kingdom of Aragon took Gibraltar from the Muslims. There was an aborted attempt to retake Gibraltar in 1315 and then nothing until 1333 when the Emirate of Granada teamed up with the Marinid dynasty in Morocco and retook Gibraltar. The current day Tower of Homage together with defensive walls was constructed over the next few years and remains the only defensive construction made by the Marinid dynasty in the whole of the Iberian Peninsula.
Homage Tower from the south
The defences were tested in a two-year long siege in 1340 when the Castilians unsuccessfully tried to retake Gibraltar and again in 1349. The scars seen on the walls of the Tower of Homage are from the stone balls slung at the tower by catapults during these sieges. The Tower has proudly withstood fourteen of the eighteen sieges of Gibraltar between the 14th and 18th centuries.
The tower and surrounding fortified town also sheltered almost the entire population of Gibraltar in 1540 when Barbary pirates ransacked Gibraltar. In recent years, until 2010, the courtyard of the castle was part of H.M. Prison Gibraltar.
The Tower of Homage is open to visitors and part of the Upper Rock Nature Reserve.
Note: This article may contain affiliate/compensated links. That means that if you book through our link, we may earn a small commission (at no extra cost to you). For full information, please see our disclaimer here.
---
Do not miss visiting
Gibraltar, a Overseas Territory
Places to go in Gibraltar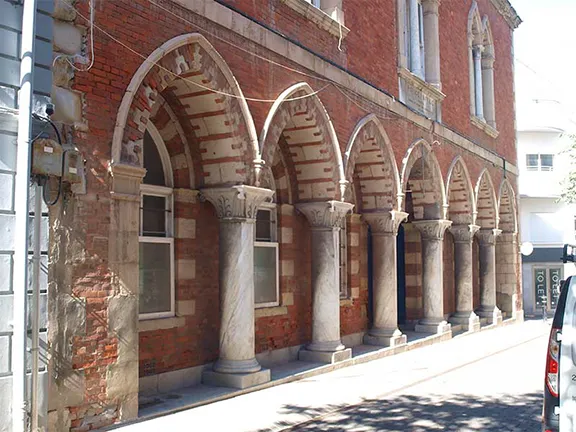 Irish Town
The Pillars of Hercules in Gibraltar
Gorhams Cave Viewing Platform
Museums and Galleries in Gibraltar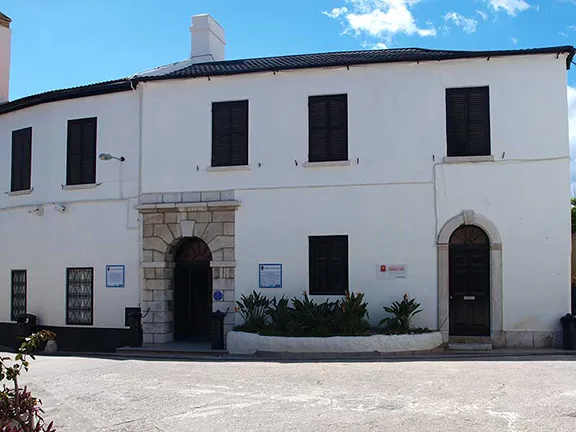 National Museum
---