An alternative guide to discover Andalucia through its street art
Discover the street art of Huelva, Jaen, Malaga, Cadiz, Seville, Granada, Cordoba and Almeria
By Javier García Colomo | Updated 25 Mar 2023 | Andalucia | History | Login to add to YOUR Favourites
or Read Later
This article has been visited 23,468 times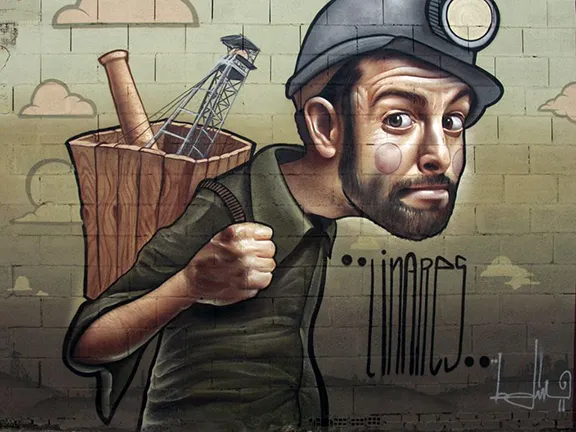 Graffiti Belin Linares, Jaen
Andalucia is one of the favourite destinations for millions of travellers every year. According to the Spanish National Institute of Statistics, INE, almost 32.5 million national and international tourists visited the autonomous community in 2019. Moreover, it is not only known because of its perfect climate or its traditional ferias, but also because of its street art and graffiti.
Delimbo Gallery, Sevilla
The general audience may observe how the numbers of festivals, fairs and specialized events have increased over the past decade. Thanks to those, there now exists an alternative way to explore different provinces, either urban or rural areas. However, how would you consider these artistic movements? Are they art or vandalism?
What is the street art movement like in Málaga?
El nino de las pinturas, Granada
First of all, we should start introducing Costa del Sol. In this case, our alternative guide to discover Andalucia's best street art will feature Málaga and Estepona. Both cities represent Spain's avant garde through beautiful gigantic murals and tiny decorations.
It's at SOHO and Lagunillas districts where travellers will find artists such as the internationally known Roa, D*Face or Obey. On the other hand, if you're interested in the local urban art community, you should pay attention to Tenis or Dadi Dreucol's artworks in Lagunillas, a working class neighborhood in the cities' outskirts.
Likewise, intrepid visitors may take a 1 hour drive journey to visit Estepona. Stunning murals will welcome them as they walk around the city, including a 1.000 square meters decoration which is considered to be Spain's biggest urban artwork. Moreover, last edition's event featured SAV45, who was awarded with 10.000€.
Granada's most famous avant garde decorations
Boa Mistura, Malaga
Secondly, we'd recommend backpackers to literally 'get lost' around the streets of the last Muslim state on the Iberian Peninsula. In the same vein, Granada is not only a favourite destination because of La Alhambra, but also because of one of the most important Spanish street art artists.
El niño de las pinturas, also known in the graffiti culture as Sex69, has been decorating Granada's neighborhoods since 1998 both legally and without permission. He is undoubtedly the city's most international artist, and travellers walk around El Realejo, Zaidin and other downtown districts to photograph his decorative walls.
Manolo Mesa, representing Cadiz's urban muralism
Manolo Mesa, Cadiz
What's true about street art is that there exists several techniques and styles. While it's common to observe artists using spray cans on walls, others prefer to embellish city murals with rollers and brushes of all sizes. Furthermore, you'll be able to identify street artists with an academic background.
One of them has been on the Spanish contemporary art circuit since 2009. Although Mr. Mesa's graffiti and still life decorations were first exhibited at El Puerto de Santa Maria (Cadiz), his gallery expositions and wall paintings for urban art festivals have been featured at many European cities.
Huelva's best street art representatives
Konestilo, Huelva
If we were to mention Adrián Perez and Victor Romero, their names might be unfamiliar to you. However, if you're about to visit the city watered by the Odiel River, you should then have in mind Man-O-matic and Konestilo, both artists from Huelva, for any street art tour you take around.
Similarly to what happens with many other Spanish graffiti writers, they started working for the love of art and they have now decorated several spots in Huelva. For instance, Vázquez Díaz hospital, Aqualon shopping center and the former Mercado del Carmen.
Discover Sevilla through its contemporary art
Andalucia's capital city is filled up with modern art galleries where to photograph the latest trends. Just to mention a few, you may visit La Galeria Roja, Delimbo or Moscow. These spots are located all along the old town and Triana, so that you could include them in your list of things to do for the weekend.
Calligraffiti, abstract art, and even digital installations are some urban art styles that artists from all over the world perform in Sevilla. As you may check, there are alternative opportunities for globetrotters.
The presence of Cordoba's south district in Andalucia's street art scene
One of the greatest characteristics of urban art is that it may help express people's daily life. Artists' way of thinking represents the problems that exist in the Spanish society: domestic violence, gender issues and even 'gentrification'. Therefore, you'll be able to find in Cordoba's streets an unfinished open air street art museum.
'Distrito Sur' is a working class neighborhood where visitors may find the artworks of local creators such as Sota, Sake & Kalama. 'Made in Barrio' is the name of the project that has colored the white walls of 4 and 5 store buildings in the area.
Who is the most famous urban portraitist from Jaen?
Miguel Ángel Belinchón, also known as Belin, is Linares (Jaén) best known 'post neo cubist' artist. He is influenced by Velázquez, Dalí and Picasso and so he does continue the legacy of the most important painters of all Spanish history.
His self-taught technique covers different sized walls not only from all around Andalucia, but also in international capital cities such as New York, Miami or Madrid. If you ever visit this region, don't forget to visit his studio to see him live painting.
Where is the best graffiti in Almería province?
Last but not least, Almeria city, Carboneras and Vícar streets also offer guests the opportunity to participate in a street art experience. It's thanks to social public development projects, private initiatives and the artists' expertise that buildings and stores are decorated beautifully.
Nauni is one of those talented young creators that has painted graffiti walls with almost photographic touch. Likewise, he develops professional services for businesses of many kinds.
Javier Garcia is a graffiti enthusiast from Cooltourspain, and develops street art tours in Málaga
Note: This article may contain affiliate/compensated links. That means that if you book through our link, we may earn a small commission (at no extra cost to you). For full information, please see our disclaimer here.
---
Next in the History Articles series
The Lure of Gold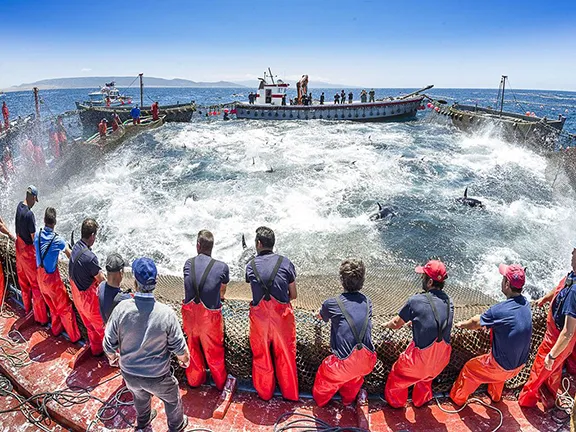 The Story of the Almadraba
Amphora from Sumer to Rome
---