The Rio Castril Walk
This delightful, 2 kilometre walk, starts at the Tourist Information Office, alongside the Church of Santa Maria in Castril
By Nick Nutter | Updated 15 Mar 2022 | Granada | Walking | Login to add to YOUR Favourites
or Read Later
This article has been visited 2,926 times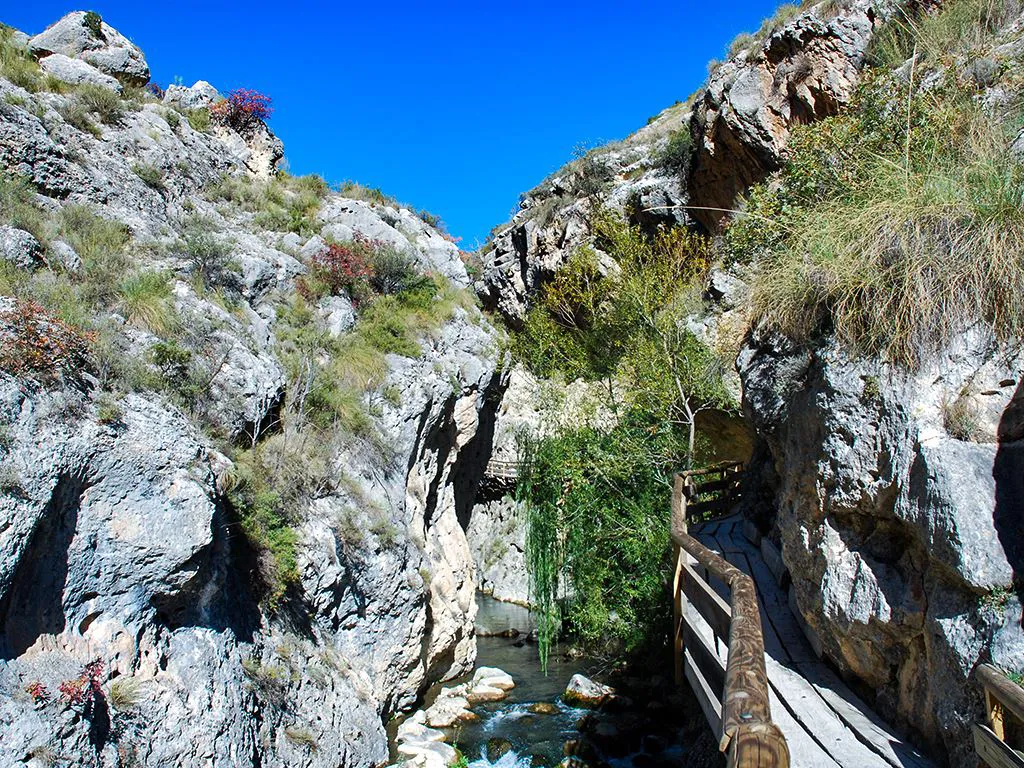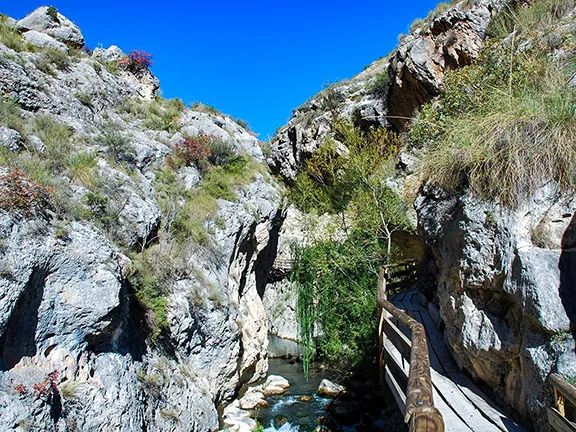 Rio Castril walk
This delightful walk starts at the Tourist Information Office, alongside the Church of Santa Maria in Castril. It is only about 2 kilometres long but parts of it are a rough, fairly steep, path.
Rio Castril walk
The walk first descends through the whitewashed houses below the church and on to a rough track that takes you down to the valley of the Rio Castril where you emerge alongside the Bar el Molino and the rural accommodation, Alojamiento Rural el Molino De La Cerrada.
Rio Castril walk
Turn upstream alongside the river. The path is an amusing mixture of natural path, wood planked walkways clinging to the rock, a tunnel and a rickety suspended bridge. The river is crystal clear, flowing between the limestone walls, over small waterfalls and cascades.
Rio Castril walk cable bridge
After a couple of kilometres you pass the old water powered electricity generating station that, from 1918, supplied the village with electricity. The path finishes at a road bridge across the river in a lovely park, La Arbolida Perdida. From there you have to make your way back up into town.
Rio Castril walk
At the park end of the road the path is barred by a gate. An entrance charge of a couple of Euros is made. The walk is open every day, in summer from 9am until 9pm and in winter from 10am until 5pm. You can also buy a combination ticket at the Tourist Information Office that allows you to visit the castle as well as take the walk.
Rio Castril walk electricity generating station
Note: This article may contain affiliate/compensated links. That means that if you book through our link, we may earn a small commission (at no extra cost to you). For full information, please see our disclaimer here.
---
More Walking in Granada province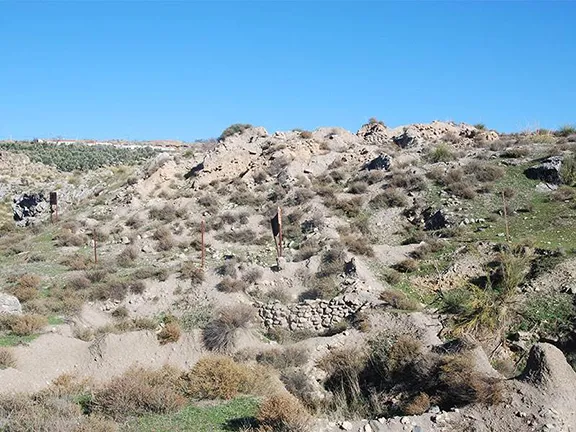 Las Angosturas walk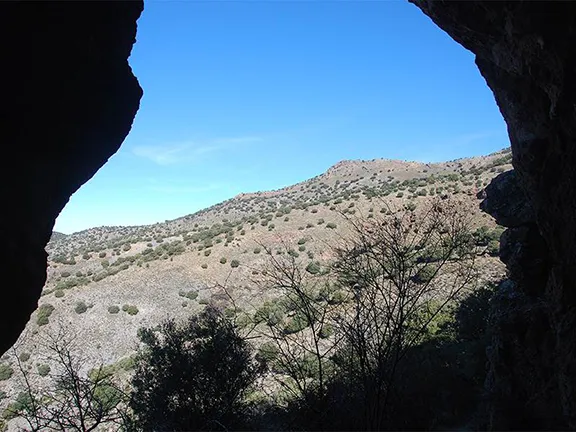 Lonesome Pine and Holey Rock walk
Walk to the Petroglyphs
---