Ubrique to Benaocaz - A Walk up a Roman Road
The Ubrique to Benaocaz walk is 3.8 kilometres long up a Roman road, the Sendero Calzada Romana
By Nick Nutter | Updated 15 Mar 2022 | Cádiz | Walking | Login to add to YOUR Favourites
or Read Later
This article has been visited 10,318 times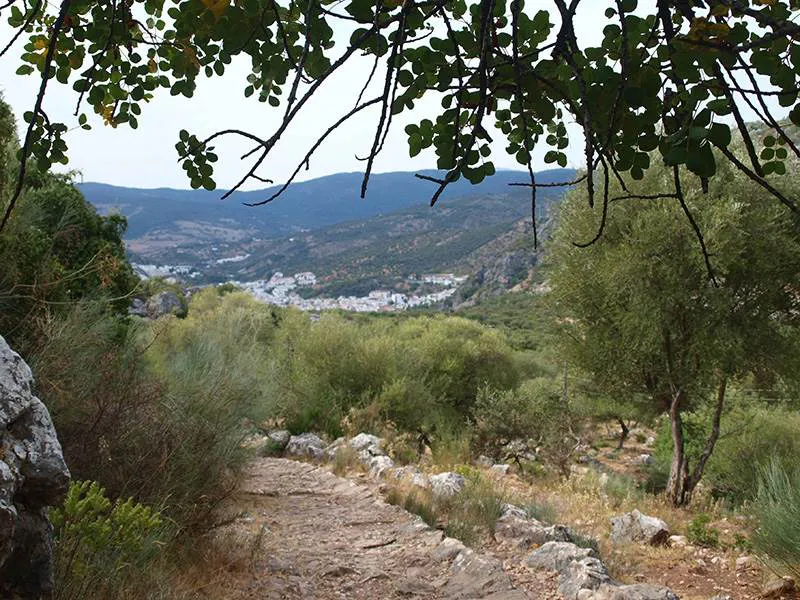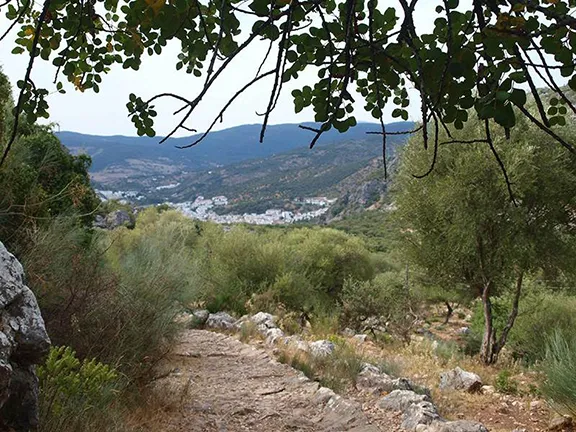 View of Ubrique
Sendero Calzada Romana
For most of the 3.8 kilometres up the valley from Ubrique to Benaocaz you will be walking on a road laid down by the Romans, the Sendero Calzada Romana. It has been well preserved mainly because it has been in constant use ever since it was built and repaired when necessary. It is an opportunity to study the actual structure of a Roman road and how the Romans dealt with drainage, culverts and bridges. The walk is a gentle ascent all the way to Benaocaz, the height gain being about 400 metres.
The Walk
Park your car on the Av de Miguel Reguera near the Leather Museum at the north end of the town. The walk starts on the Camino de Benaocaz, signposted, a few metres west of the museum.
The first 800 metres of the walk is through the small holdings and fincas on the outskirts of Ubrique. Then you arrive at the Roman road itself.
The road follows the valley of the Arroyo Seco. This starts off in quite a confined gorge with the Sierra de Benalfi on your left. On top of this mount is the Roman town of Ocvri. As you walk up the road the gorge opens out into mixed grassland and patches of olive and oak trees.
Perfectly preserved - as is the road
Some stretches of the road are better preserved than others. Notice where the road crosses small streams, perfect miniature arches were built to support the road above. Also notice the drains, sometimes on one side of the road, sometimes on both. The fact that the road still exists demonstrates the effectiveness of these channels, preventing unnecessary damage to the road and allowing the road to be used even during the torrential storms often experienced in the winter.
Roman culvert
After about 2.5 kilometres of road you will pass through a gate. Here the route is signposted to the left. After another 0.5 kilometre you must pass through another gate on your left. This takes you off the Roman road and on to a Mediaeval track that wends its way into the bottom of the village of Benaocaz. You will notice this track is far more rustic than the Roman road.
Benaocaz is a small village. Walk up into the village. You will find a couple of bars on the road passing through the main square. A good place to refresh yourself before the downhill walk back to Ubrique.
How to get there
Start and Finish: Ubrique
Distance: 8 kilometres (both ways)
Time: Allow 3 hours
Note: This article may contain affiliate/compensated links. That means that if you book through our link, we may earn a small commission (at no extra cost to you). For full information, please see our disclaimer here.
---
More Walking in Cádiz province
Aljibe, Queens Bath Walk
---