Using Motor homes, Camper vans and Caravans in Andalucia
With over 70,000 motor homes and 230,000 caravans in Spain and only something like 1,000 sites to specifically cater for them, it is imperative that you know the rules for camping using a motor home or caravan.
By Nick Nutter | Updated 22 Mar 2023 | Andalucia | Living In Andalucia | Login to add to YOUR Favourites
or Read Later
This article has been visited 4,663 times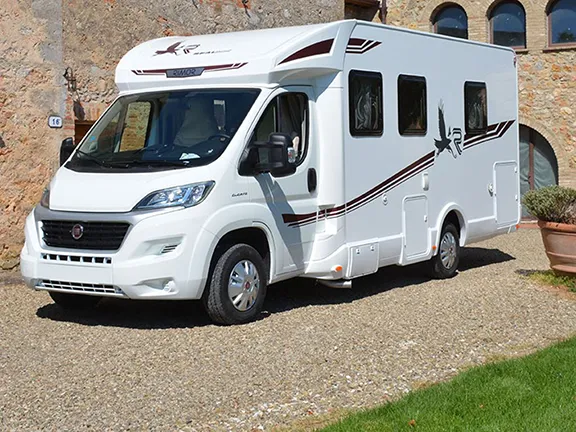 Caravans in Spain
The sales of camper vans and motor homes increased by 20% during the summer of 2021 as people realised this was a great way to take a holiday and stay away from busy hotels and crowded tourist areas. This trend has continued into 2022.
Wild Camping in Spain
Wild camping, that is setting up your motor home, caravan or camper van outside of a regulated campsite, is not allowed. However, there do seem to be some informal exceptions and individual regions within Spain have defined 'wild camping' in different ways.
Camping in Transit
On Road Magazine and Furgoneate, a website catering for users of motor homes, maintain there are exceptions to the camping rule that allow you to spend the night somewhere that is not a campsite. This covers the situation where you are in transit between campsites.
You are allowed to park your camper van or motor home anywhere where parking is permitted and sleep in it for the night, providing that you are not camping there. Some regions specify how many hours you can remain parked.
You can park somewhere for the night, cook, eat, sleep and do whatever else you want to do inside your private camper van or motor home, but you cannot extend your living area to the outside.
You cannot set up tables and chairs outside your camper van, you are not allowed to set up your awning or anything else that shows you might be there for some time, and you cannot turn on an electric generator. From the outside, it must look as though you are simply parked and not camping.
Wild Camping in Andalucia
In Andalucia, wild camping is not allowed. You must find a campsite or a parking area that allows overnight parking for motor homes. 'Wild camping' is defined in Andalucia as follows, "the installation of mobile shelters, caravans, tents or other similar elements easily transportable or removable outside campsites". Motor homes, caravans and camper vans are obviously easily transportable or removable so, in Andalucia, it seems fairly specific, no matter what Furgoneate and On Road Magazine say. To be safe, even when in transit, you should find a parking area, such as at a service station or one of those shown in the link below, where you are allowed to park overnight.
Camping and Parking on the Coast
There are also rules in Andalucia about parking and camping next to the coast. General Traffic Regulations state that they "prohibit parking and circulation, as well as camping and camping sites, 20 meters from the beach in an urban area or 100 meters in a rural area, counted from the shoreline".
Finding Campsites for Motorhomes, Caravans and Campervans in Andalucia
Fortunately, Andalucia is blessed with more than its share of campsites and places where parking is allowed. Park4Night.com has mapped the location of campsites throughout the world, including Spain. They also have an app that will show locations near you, ideal for when you are on the road.
To find a campsite in Andalucia, click here.
Note: This article may contain affiliate/compensated links. That means that if you book through our link, we may earn a small commission (at no extra cost to you). For full information, please see our disclaimer here.
---
More Living In Andalucia articles
Car Hire in Malaga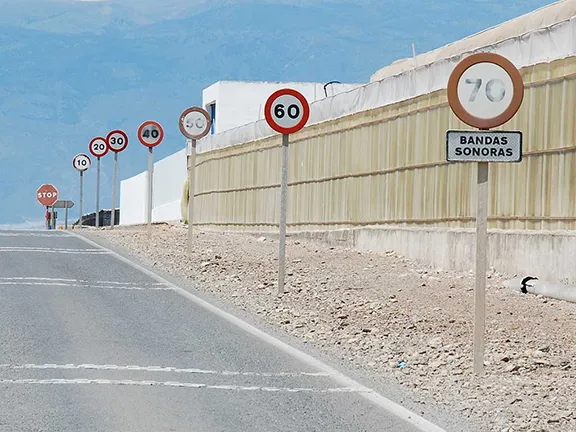 New speed limits in Spain
International Driving Permit Spain
---