Renewing a Non-Lucrative Visa and TIE card in Spain in 2023
Renewing a Non-Lucrative Visa in Spain involves two stages, renewal of the non-lucrative visa followed by renewal of the TIE card
By Nick Nutter | Updated 22 Mar 2023 | Andalucia | Living In Andalucia | Login to add to YOUR Favourites
or Read Later
This article has been visited 27,123 times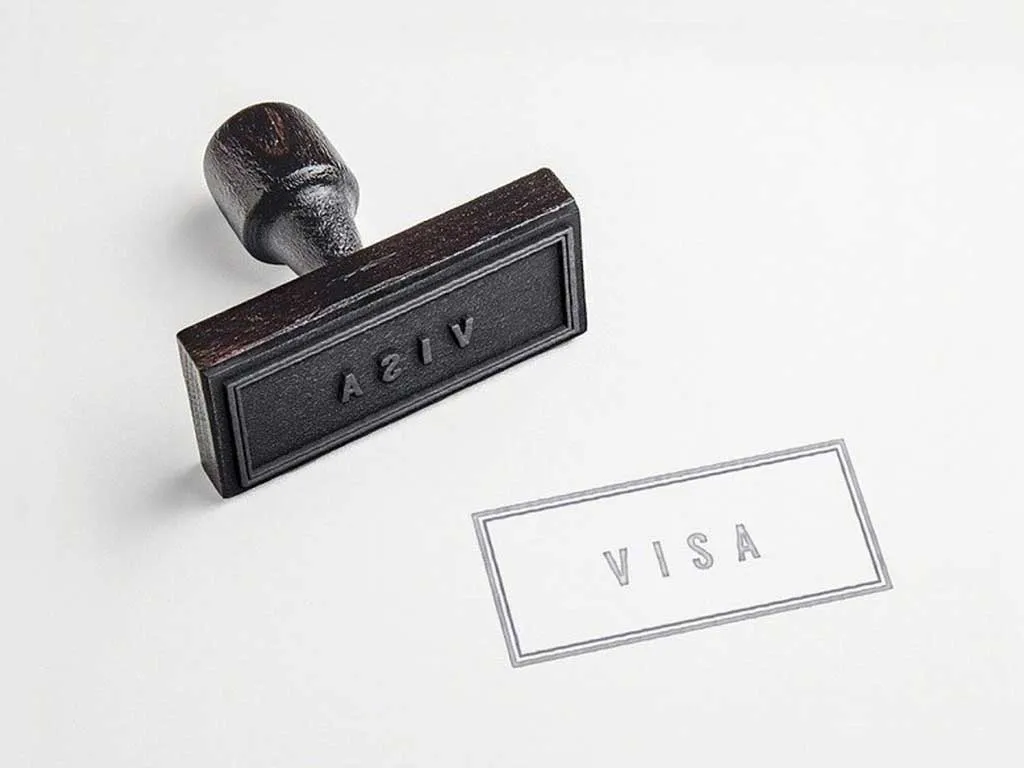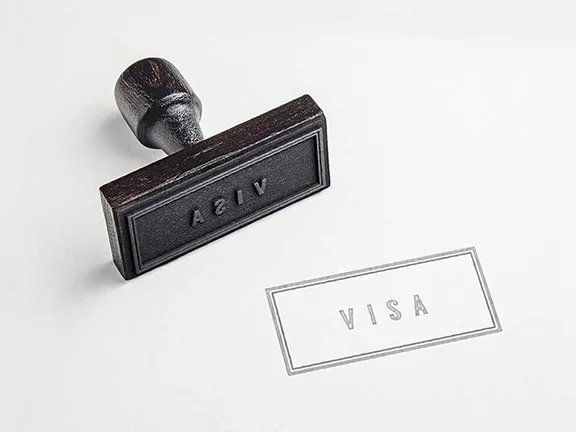 Following the lifting of Covid travel restrictions, many people have successfully applied for, and been granted, their first non-lucrative visa to reside in Spain. The application will have been made in their home country. On arrival in Spain and within one month of arrival, the successful applicant will have applied for and been granted a Tarjeta de Identidad de Extranjero (TIE) biometric card. The first non-lucrative visa is called a temporary non-lucrative visa. It is valid for one year and must then be renewed. Similarly, the first TIE card is only valid for one year.
The renewal process involves two stages, renewal of the non-lucrative visa followed by renewal of the TIE.
Applying for your first TIE card in Spain
If you have just arrived on a visa then you need to go to this article for a Step by Step Guide to Applying for Your First TIE - Entering Spain with a Visa
How to Renew a Non Lucrative Visa in Spain
To renew your non-lucrative residency authorisation you will need to submit your renewal application in person in the immigration office in your province. Or, if you have an officially recognized digital signature (or digital ID), you can submit your application online.
To find your provincial Immigration Office, click here
Options for renewing a non-lucrative visa in Spain
First, you can extend your non-lucrative visa for two additional years and renew the TIE card.
Secondly, you can choose to modify your residency (instead of renewing it), and apply for a residence permit that allows you to work in the country.
Whichever option is chosen, children will continue to maintain a non-lucrative residence regardless of the option chosen by the parents.
When You should Renew Your Visa in Spain
Your first visa is valid for one year. Once this year comes to an end, you can renew it for two extra years; and once these two years are up, a final renewal for two more years.
After the end of this period (you will already have been in Spain for a total of 5 years), you can apply for long-term residency.
The renewal must be done 60 days before the end of the first year's validity date (or two years for second and third renewals) and in any case no more than 90 days after the expiry date. If you apply after the expiry date you may well incur a fine or even refusal of application.
Extending the non-lucrative visa in Spain
Generally, to renew your non-lucrative visa, you will need the following original documents, and a copy of each one:
• Application Form EX01 (two copies).
• Fee Form 790-052 (paid and stamped).
• Your passport (valid for at least one year).
• Copy of all the pages of your passport.
• Your current Tarjeta de Identidad de Extranjeros or TIE (often referred to as a resident card).
• Health insurance that complies with the requirements of the Immigration Office.
• Proof of sufficient and stable income for the next two years (monthly, more than four times the current year's IPREM for the main applicant, and additionally, one IPREM for each family member).
• Your address registration in Spain (padrón) no more than three months old.
• If you have children of school age you will also need to request a report from their school, and submit a copy of their birth certificates.
Don't forget that any documents not issued in Spanish must be translated by a translation service that's recognized by Spain's Ministry of Foreign Affairs.
Application form EX01 is available here
Fee Form 790-052 (Spain non lucrative visa application form) is available here
Minimum Income for Spanish Residency 2023 for the non-lucrative visa
The income requirements for the renewal of the non-lucrative visa in Spain are calculated using a formula which is known as the IPREM (Indicador Público de Rentas de Efectos Múltiples). The following figures are for 2023. To demonstrate that you have sufficient means to support yourself and any dependants you will need to supply proof of the following minimum income levels.
For the non-lucrative visa, you must prove that you have 400% of the IPREM received annually into your bank account. For 2023, the IPREM is €600 per month. This means that an individual would need a regular guaranteed monthly income of €2,400 or €57,600 biannually.
For each additional family member, 100% of the IPREM is required, which in 2023 amounts to €600 per month or its equivalent in the foreign currency.
When you submit your renewal application, on line or in person, your TIE card will be extended past its expiry date provided you submitted your renewal on time. The renewal process can take up to three months during which you should receive a Carta de Resolucion. If, after three months, you have not received a Carta de Resolucion there is a quirky bit of Spanish Law called approval by administrative silence. In other words your renewal is approved if you do not hear anything.
Modifying Your Residency
The second option is to either find a job during your first year, or start work as self employed.
The employer must prove that the job cannot be filled by a worker from the EU.
You will need form EX-03 available here
You need a job offer with a 40 hour contract lasting for at least one year. If you start work as an employee then your visa will become 'Por Cuenta Ajena', a work permit as an employee.
If you start your own business or register as self employed you would change your visa to a 'Por Cuenta Propia' or self employed work permit. You need to present a business plan and be able to prove you have sufficient financial means to finance the project. In addition, your personal CV and a certificate from the Self-Employed Workers Association in Spain stating that the project is viable will be required.
You will need form EX-07 available here
The renewal application is then the same as detailed above.
Renewing Your TIE Card in Spain
Once you have your Carta de Resolucion you must make an appointment to apply for your new TIE card within 30 days. You must make an appointment in advance.
You will receive an email with your confirmation letter attached.
Collect together the following documents:
• Three TIE photographs in colour - correct size is 2.6cm wide x 3.2cm high white background.
• Your passport, and a copy of the main page.
• Your current TIE.
• Your resolution letter.
• Fee Form 790-012 (paid and stamped).
• Solicitud de la Tarjeta de Identidad de Extranjero (EX-17).
At the appointment you will be fingerprinted and given a temporary residency document and a date when your card will be available. It is usually about six weeks before you can pick up your card, though timing may vary depending on where you live. Your renewed card will be issued for two years and after the second renewal—five years of temporary residency—you can apply for long-term residency.
Fee Form 790-12 is available here
Reasons for Refusal of Application to Renew TIE card in Spain
The TIE card requires you to be a legal resident by remaining in Spain for more than 183 days per year (the year is the 365 days prior to the expiry date of your TIE card). If you have been absent for more than 183 days then your application may be refused.
Tax debts are also a reason for refusal. During your first year these could include non-payment of fines, fees or other debt owed to the government.
Having gained a criminal record in Spain will also be a reason for refusal.
Private Health Insurance
As well as being able to prove a reliable, ongoing source of income and substantial savings, keep in mind that you will have to take out comprehensive private health insurance which offers the same cover as Spain's public healthcare system.
This must be with a Spanish medical insurance company, be at least one year long and offer full coverage with no co-payments.
Disclaimer
The information given here is correct at the time it was made live. The one thing we can be sure of, living in Spain, is that things change and one rule in one province is not necessarily the rule in another. If anybody notices any errors or omissions, it would really help others if you reported them via the comment box below.
Anybody who is not sure about any part of the procedure or has circumstances outside of the normal, should consult one of the professional agencies that handle renewal of visas in Spain.
Note: This article may contain affiliate/compensated links. That means that if you book through our link, we may earn a small commission (at no extra cost to you). For full information, please see our disclaimer here.
---
More Living In Andalucia articles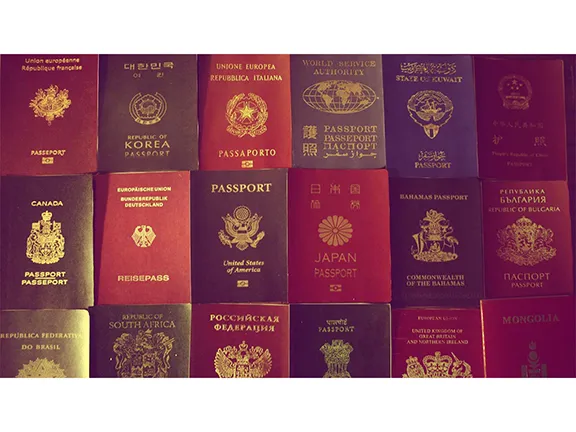 Is My Passport Valid in Spain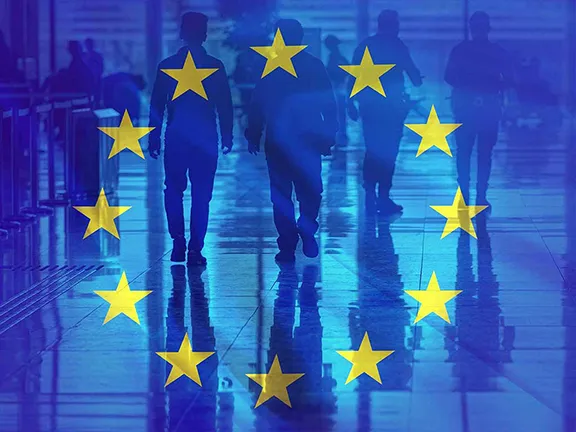 European Entry/Exit System (EES)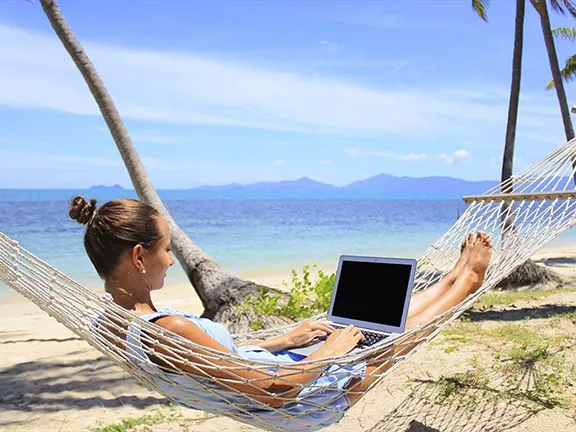 Can I be a Digital Nomad in Spain?
---