Batería de San Juan de Terreros
Batería de San Juan de Terreros, also known as Castillo de San Juan de los Terreros is a good example of one of the coastal defence fortresses built by Carlos III along the coast of Andalucia.
By Nick Nutter | Updated 21 Mar 2023 | Almería | Places To Go | Login to add to YOUR Favourites
or Read Later
This article has been visited 2,950 times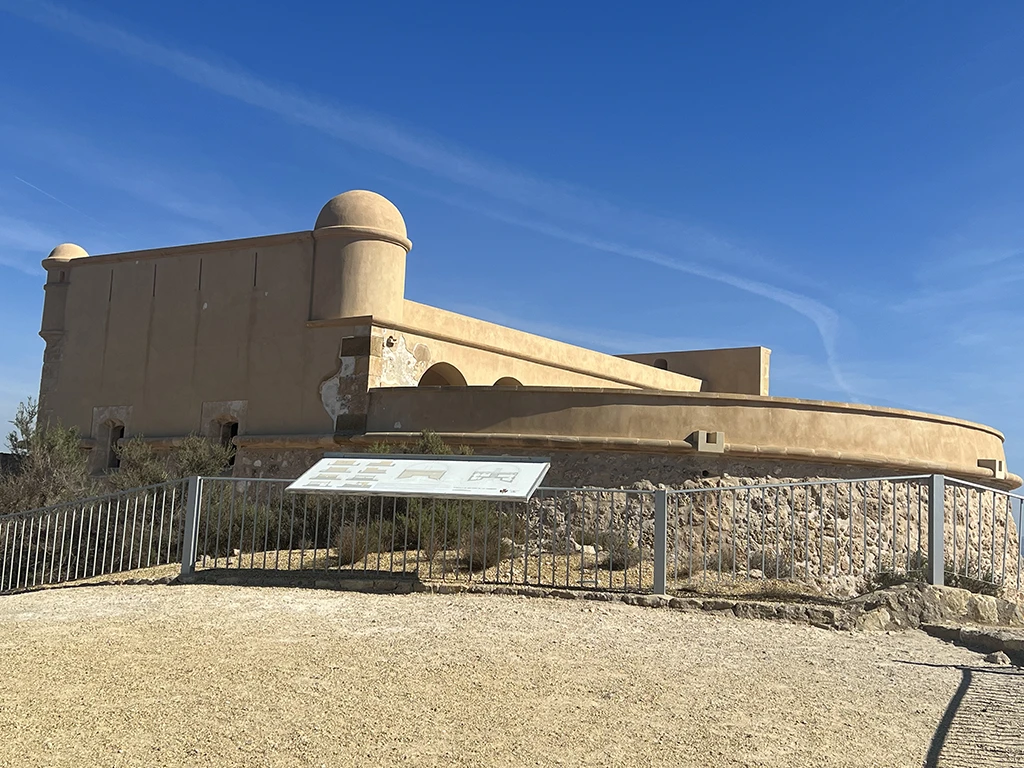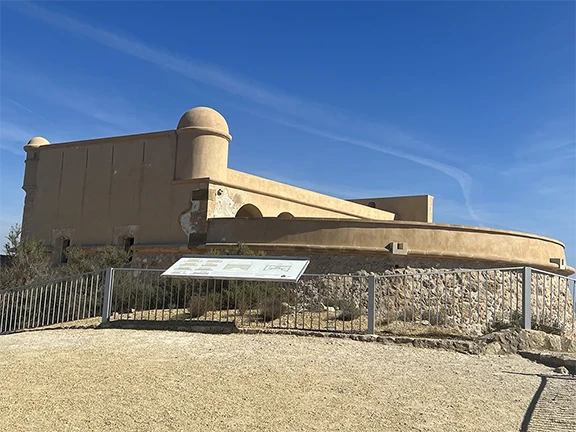 The Batería de San Juan de Terreros is situated on a hill just north of the town of the same name, San Juan de los Terreros. It occupies the position of a watchtower that was built in the 16th century.
Castillo de San Juan de Terreros
Castillo de San Juan de Terreros
In the second half of the 18th century, King Carlos III, implemented a coastal defence plan, primarily due to the threat of the Barbary pirates who ventured out from their lairs on the coast of North Africa, to raid the coastal towns and villages of Andalucia. The pirates had been a threat for hundreds of years but their numbers increased after the expulsion of the Moriscos and Jews from what was al-Andalus following the reconquest in the late 15th century. Some of the raids penetrated inland, sometimes as much as 60 kilometres, when whole villages would be devastated and the occupants taken into slavery. As a result the coastal strip of Andalucia was largely depopulated. Carlos III was determined to re-populate the fertile valleys and coastal strip.
Uniform horseshoe design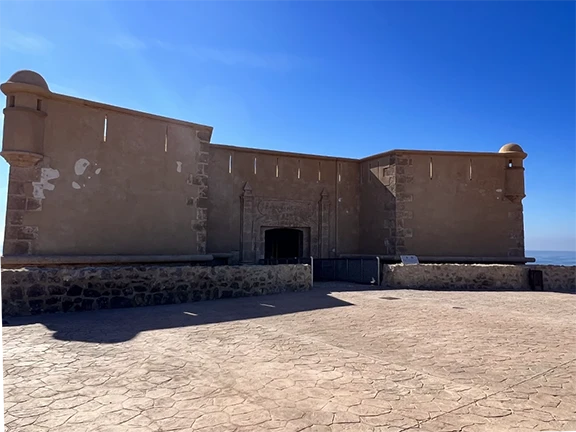 Uniform horseshoe design
The Batería de San Juan de Terreros, as did many of the coastal fortresses of the time, conformed to the design put forward by the military architect, Thomas de Warluzel d'Hostel's, modified by Antonio Duce Oliveros who completed the castle in 1764. The overall shape of the castle is a horseshoe, with the rounded face overlooking the sea. It has sloped walls, semi-circular bastions and a main entrance on the flat, landward side, guarded by bastions to left and right. From the top of the bastions it is possible to see the next castle south at Carboneras and between the two there is a castle of the same design and age at Garrucha. A smaller version of the same age, the Torre de Cristal, can be found at Villaricos between Garrucha and San Juan de Terreros.
Looking towards Murcia
The castle houses an interesting little ethnographical museum that includes a display of products manufactured from esparto grass, an important industry during the 18th, 19th and early 20th centuries. You will also find a room given over to a 3D video experience of a visit to the Pulpi geode.
Note: This article may contain affiliate/compensated links. That means that if you book through our link, we may earn a small commission (at no extra cost to you). For full information, please see our disclaimer here.
---
Do not miss visiting
Pulpi
San Juan de los Terreros
Places to go in Pulpi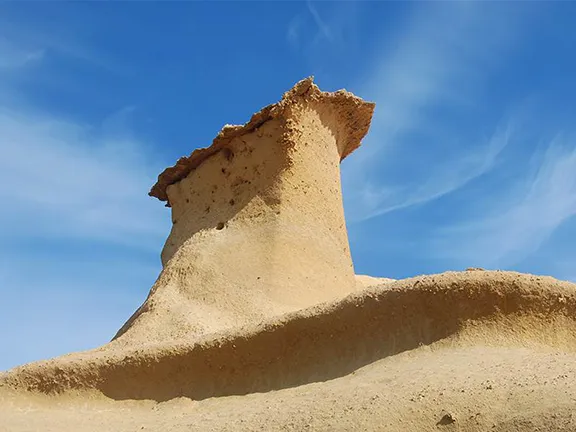 Playa de los Cocedores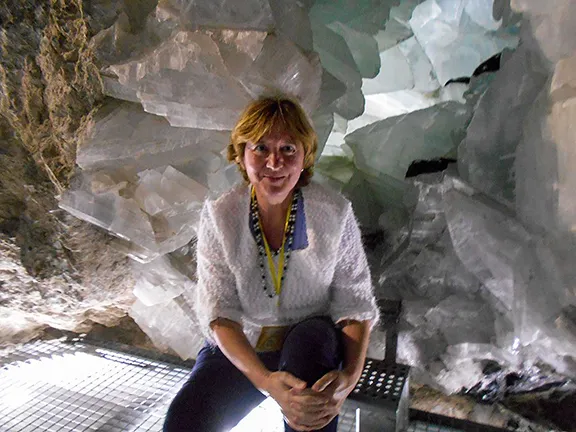 Pulpi Geode
Next in the Castles Of Andalucia series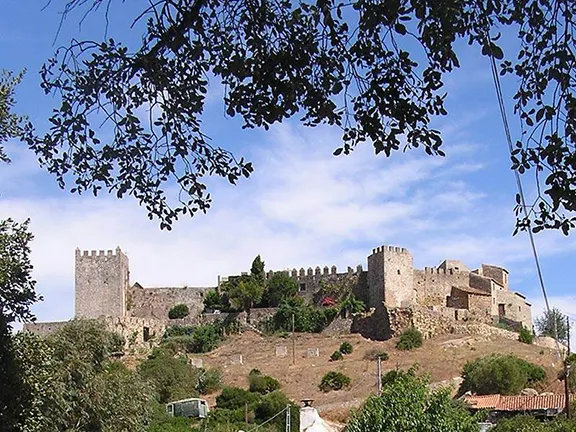 Castellar de la Frontera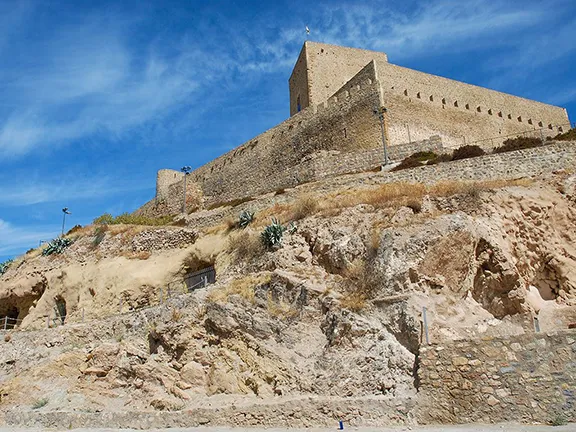 Castillo de Alcaudete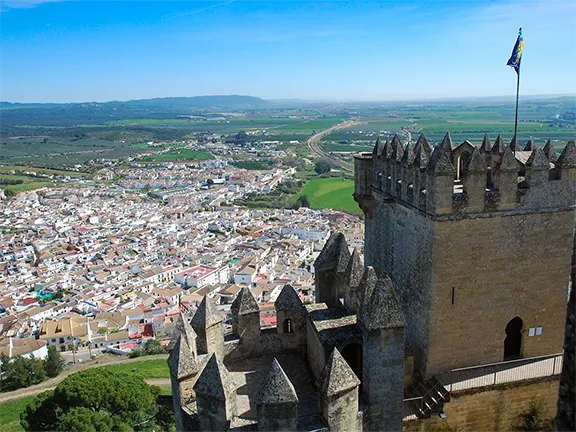 Castillo de Almodóvar del Río
See the complete Castles Of Andalucia itinerary here
Next in the Castles Of Andalucia Itinerary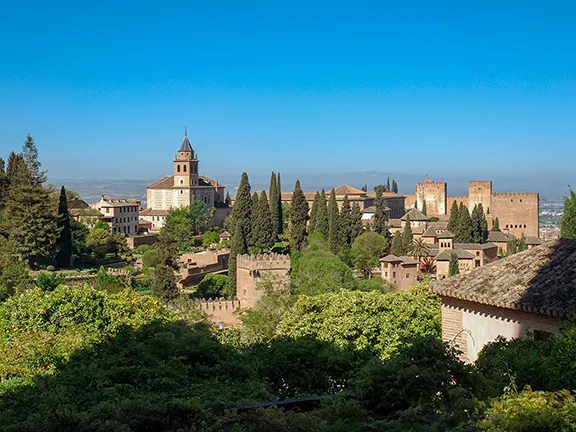 The Alhambra Granada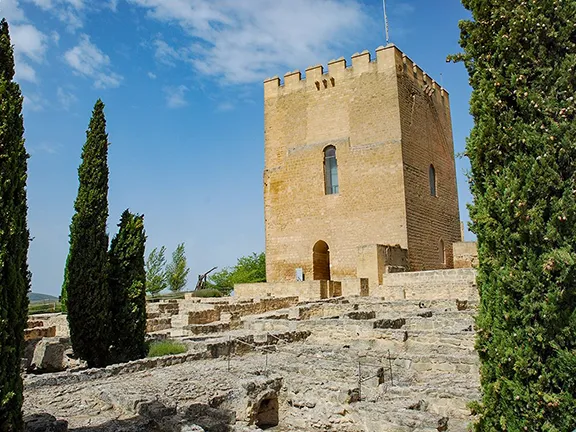 Fortaleza de la Mota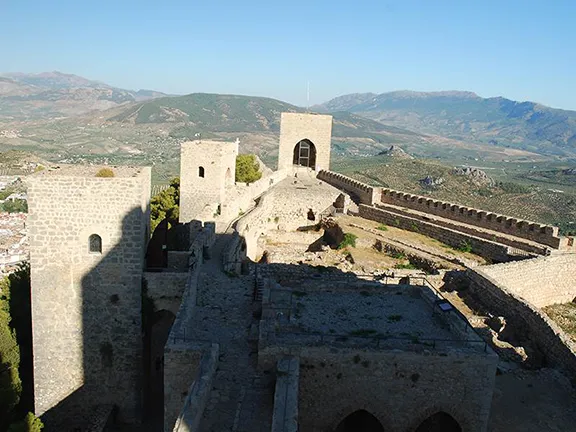 Castillo de Santa Catalina
---